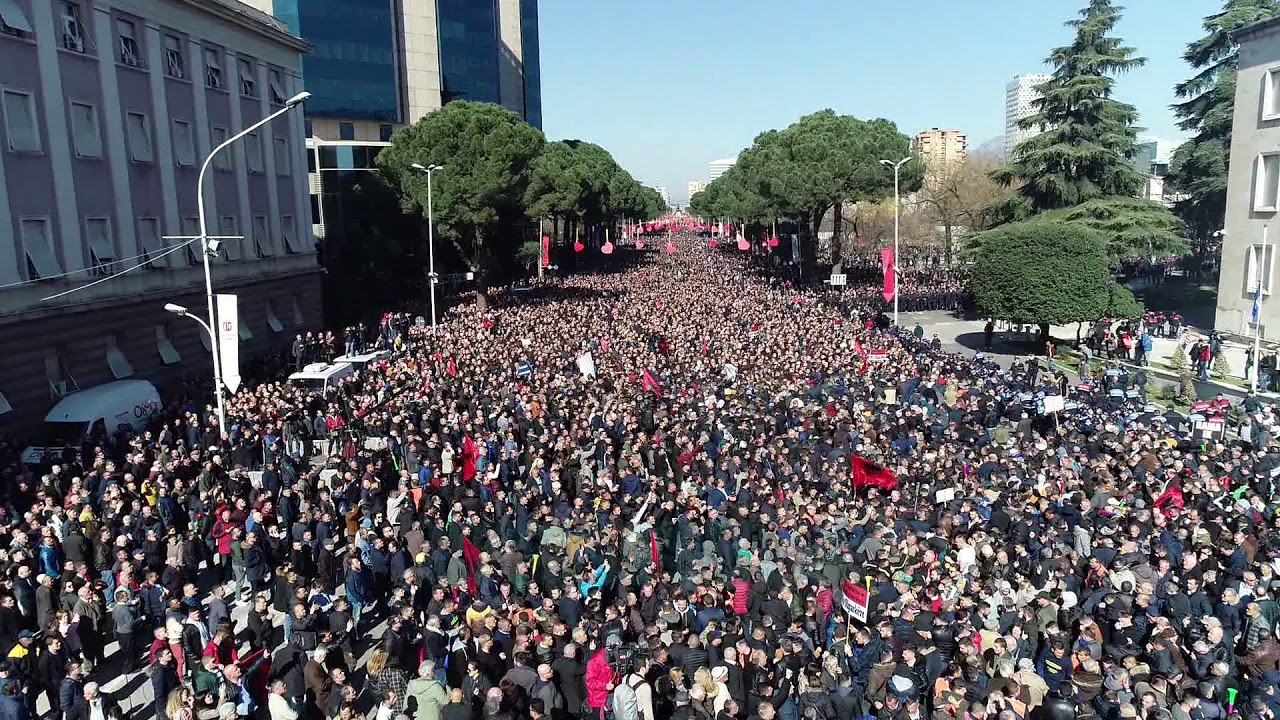 A parliamentary session which will take place during the same time that the opposition will rally in front of its building. This is expected to happen starting from 10 am today. However, it is not yet known when the protest will end, at least according to opposition MPs.
Yesterday, the vice chairman of the Democratic Party, Edi Paloka has called on people who do not want to be part of this protest, to stay away from parliament's building today. The senior democrat leader said that the number of people who will participate in this protest will be bigger than the first time and that this time, protesters will be more "active".
On the other hand, leader of the Democratic Party, Lulzim Basha held a meeting yesterday with other parties of the opposition to discuss the way today's protest will be organized. The opposition leader also launched a public appeal inviting as many people as possible to participate in this rally in front of parliament, which the opposition leader has once again considered to be illegitimate. "These are intense moments for the opposition. Today, Rama's state machinery has collapsed. Police are looking to deny people the right to protest. But the battle will continue on a daily basis. The message is clear: we cannot go on like this and we will continue to be on the side of the people", democrat leader Basha declared yesterday. Let us recall that State Police have refused the request made by the Democratic Party to be given permission to hold a protest, saying that national security is threatened. On its part, the Democratic Party has accused the opposition of violating the Constitution and that the protest will go ahead as planned.
PM Rama tells MPs to enter parliament before 9:30 am!
Yesterday, Prime Minister Edi Rama held a meeting with the Socialist Party parliamentary group a day before the protest that was announced by the opposition. During this closed-door meeting, the head of the government has demanded MPs to be inside parliament by 9:30 am in order to avoid any incident. On the other hand, the ministry of Interior was requested to guarantee the safety of MPs during parliamentary proceedings.