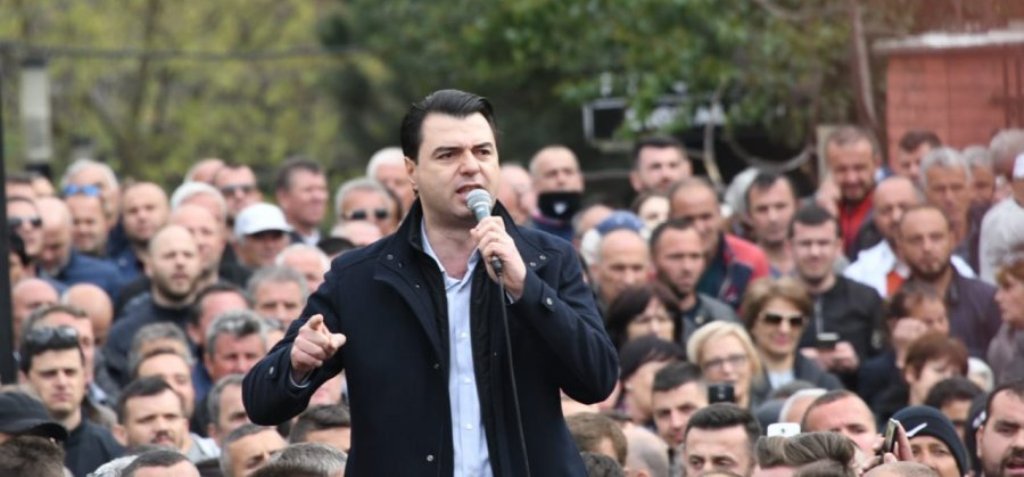 A meeting was held yesterday between the two main opposition leaders in Albania, Lulzim Basha and Monika Kryemadhi to decide on further steps that the opposition is expected to take in a bid to overthrow current government led by socialist Edi Rama and trigger early elections.
After the meeting, the head of the larger opposition party, the Democratic Party, Lulzim Basha declared that the opposition has decided to call on its supporters to block key roads in all 12 districts of the country on Thursday at 6 pm. According to the democrat leader, these actions are designed to escalate the opposition's protests. The opposition leader also said that Prime Minister Edi Rama's resignation is a condition that cannot be negotiated. According to him, the PM's resignation is the only way that the country would be able to hold free and fair elections.
What is the opposition doing?
A political crisis has swept Albania for the past three months now.  The opposition is asking the government to step down, a new interim government to be formed and early general elections to be declared. In addition to a series of demonstrations that were held, the opposition also decided to withdraw its MPs from parliament, as a means of putting more pressure on the socialist-led government. In spite of this, the government is determined to go ahead with the preparation of local elections scheduled to take place on June 30. The opposition has openly declared that it will boycott these elections. Although the international community has continuously called for dialogue between opposition and ruling party, the situation is still the same and we all need to wait and see what new developments the coming days will bring and if they will be able to break this deadlock. /ibna/