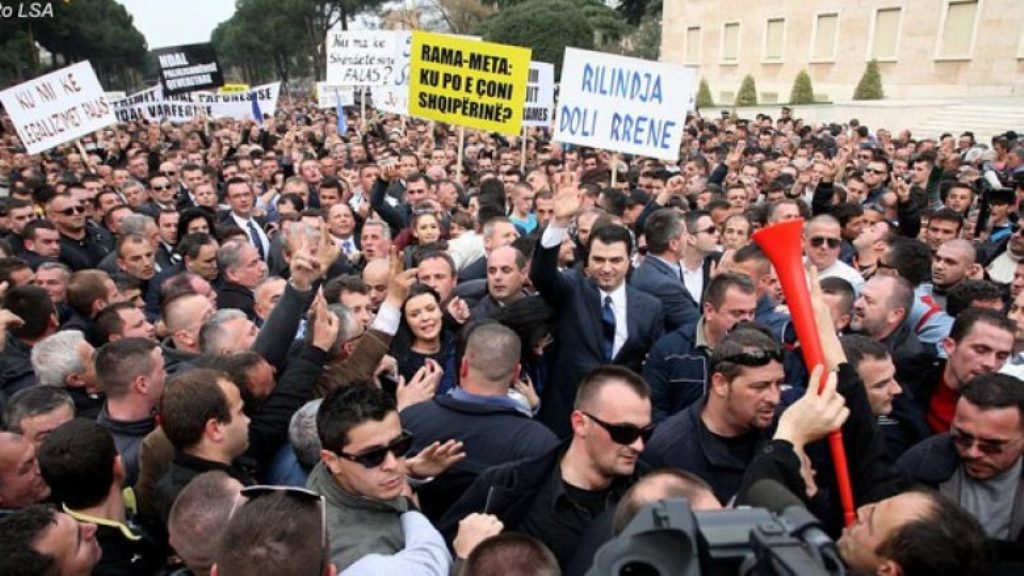 In Albania, the opposition has decided to adapt to the changes that parliament has announced regarding the days when it will convene.
Plenary sessions which used to be held on Thursdays will now take place on Tuesdays.
This change was made by parliamentary speaker, Gramoz Ruci, in an attempt to avoid the days when the opposition holds protests in front of parliament.
Today, a plenary session is scheduled to take place at 5 pm where two important bills relating to judicial reforms are expected to be passed.
The vice chairman of the Democratic Party, Edi Paloka said that the opposition is rapidly organizing itself. Opposition's militants and supporters have been informed by phone, text messages and social networks to gather in front of parliament today.
The oppositions' plan is to prevent majority MPs to make their way in parliament. /ibna/