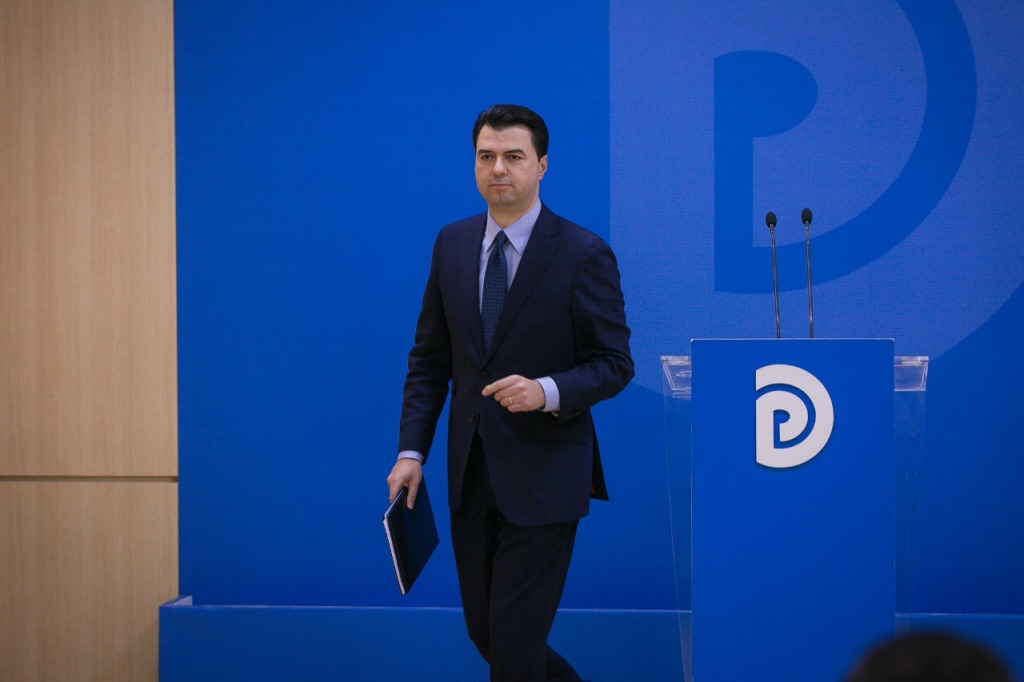 The democrat leader, Lulzim Basha says that the lack of free and fair elections has brought democracy in the country, Constitution, institutions and rule of law to the brink of collapse. Basha also says that justice has been paralyzed, while the country has no Constitutional and Supreme Court. As far as the Prosecutor's Office is concerned, Basha said that it's been captured.
"We're in a state of total collapse, because Albania has no legitimate parliament, no legitimate government and no rule of law. The consequences of this corruptive government are suffered each day by Albanians all over the country", Mr. Basha said, while also announcing "the platform for free and honest elections and the tasks that an interim government should deliver".
For Mr. Basha, "the fact that free vote no longer exists, has concentrated all powers in one hand". According to him, "the scandals that this government has been involved in would be enough for prisons to be filled with government members and senior state officials, but this will never happen for as long as the free vote does not exist".
The democrat leader said that "denying people the right to vote freely is the very foundation of economic misery, by bringing unprecedented levels of unemployment, poverty and total irresponsibility in offering services that this state has an obligation to offer its citizens".
Basha raised the alarm that the check and balance system has been disrupted, adding: "All powers have been concentrated in one hand. An illegitimate parliament is controlled by an illegitimate government. It's not parliament who controls the government, it's the government who controls parliament".
Unveiling the opposition's platform, which Basha described as the program of the next government, the democrat leader presented the creation of an interim government as a fait accompli and said that it will be a technical cabinet without political figures in it.
He explained that the delivery of ten points needed to guarantee free elections does not require any legal changes, but only political will.
Basha assured that no elections will be held with Edi Rama as PM and that no elections will be held without the opposition. "Elections without the opposition are a farce and in the best case scenario, they're a failed attempt to vote", Basha stressed, promising that "we will not allow crime dictate elections in Albania".
The democrat leader also said that elections will be held once those who rigged elections in 2016 and 2017 end up behind bars.
For this, Basha said that "Rama's departure gives way to a political solution that united opposition has demanded, in order to start dialogue with the Socialist Party and for an interim government to be formed so that the country can finally hold free and fair elections".