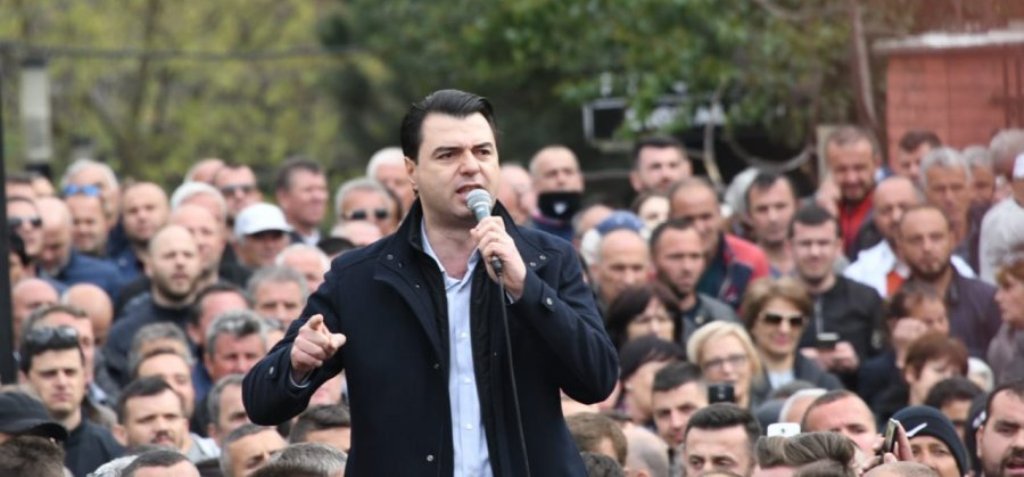 Opposition in Albania held its ninth demonstration on Friday evening in the capital, Tirana.
In contrast to previous demonstrations, no violent acts were registered. A few hours before the rally, the US, German and EU embassy had all appealed for demonstrators to refrain from any a acts of violence.
During the rally, opposition leader and chairman of the main opposition party, Lulzim Basha launched strong accusations agaist PM Edi Rama. According to the head of opposition, "Rama is the biggest thief Albania has ever seen" , while stressing that no elections will be held without the opposition.
Meanwhile, the democrat leader also said that all municipalities run by the opposition will refuse to release any voters' lists.
Opposition in Albania has been protesting for the past five months, demanding the resignation of current socialist PM, Edi Rama and the holding of a snap poll. Ten days ago, president of the country, Ilir Meta issued a decree revoking the local elections due to take place on June 30. The government doesn't recognize the decree and it's determined to go ahead with the elections, while the opposition has mobilized its structures in municipalities, which are run by it, in order to prevent the holding of the elections. \ibna\