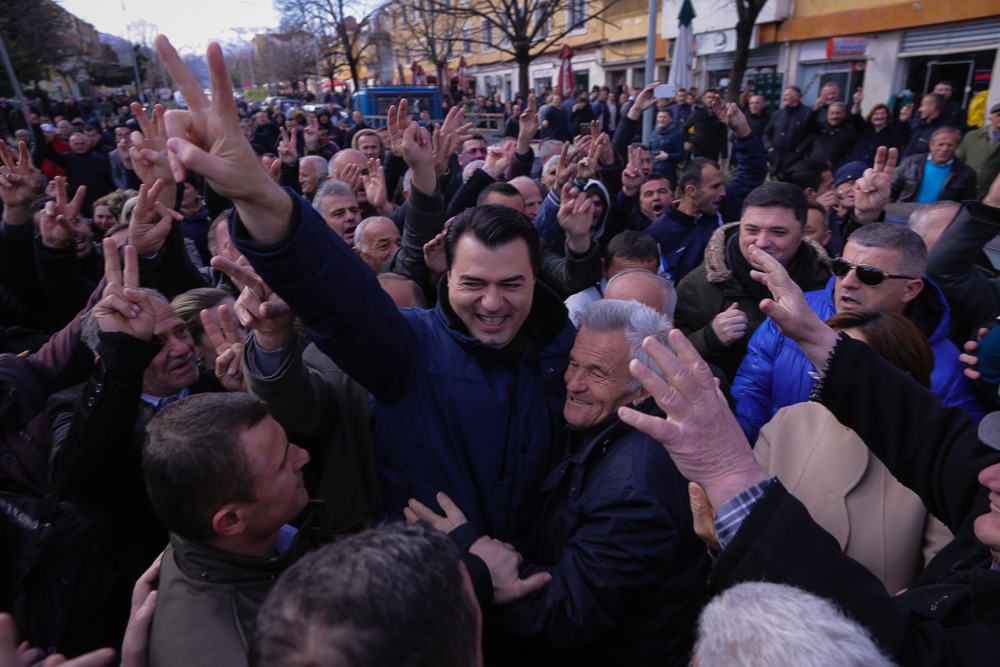 Instead putting political pressure on the government, the Democratic Party has now gone back to its accusations and economic demands. In a meeting that its leader, Lulzim Basha held in Korça, he mentioned a number of economic problems that Albanian citizens have to face at the present. For Basha, a situation where the state serves as a stealing mechanism is not at all acceptable. "Each year, everything becomes worse and worse. Taxes have gone up, price of electricity has gone up and so has the price of fuel.
People have less money to buy stuff", Basha said. Meanwhile, democrat leader has also talked about what he considered to be as the best solution for the country: the Democratic Party's economic platform. "Our measures for small businesses will have an immediate effect: the reduction of the price of fuel by 300 lek per liter, reduction of the price of electricity by 20%, exempting businesses with an annual turnover of less than 14 million lek from VAT and the application of a single 0.5% tax of the annual turnover", leader Basha said.
Meanwhile, the chairman of DP also asked citizens from Korça to rise against the person who, according to him, is preventing economic prosperity for each household in the country. Therefore, he demanded them to join the 16 March protest, offering a real chance for change to Albania. "To put an end to this injustice, I would invite you all to be in Tirana on 16 March. This government does not represent people, but it represents criminals and oligarchs. Albania is calling us to demonstrate and I would like to invite you all for this historic event. We will continue this battle until we win", the democrat leader said.