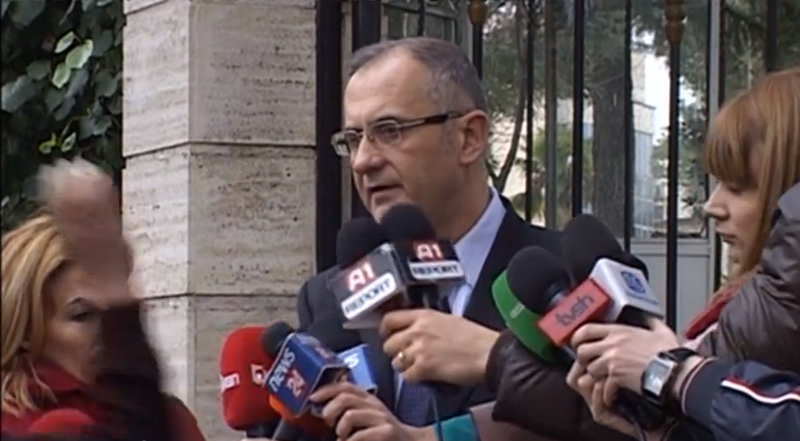 A senior Albanian opposition official has announced today what many feared it would happen following the recent extreme decisions that were taken with the mass resignation of opposition MPs from parliament and the series of protests, which have often turned violent.
Vice chairman of the Socialist Movement for Integration, Petrit Vasili said today that "the opposition cannot participate in the elections with the existing electoral system".
Vasili said that "the 2017 general elections showed how the current majority was involved in vote buying" and according to him the opposition cannot participate in these elections without receiving strict assurances that none of the problems that were identified in the 2017 polls will emerge again.
On a separate development,  OSCE ambassador to Tirana, Bernd Borschardt urged opposition candidates today to accept the mandates that their colleagues abandoned a few weeks ago, in order for parliament to go ahead with the voting of the electoral reform that the country needs so much.
"Although June elections are close, Albania is going through a critical moment. Unfortunately, the required amendments and the electoral reform have not yet been voted in Parliament", Borchardt said.
Meanwhile, the opposition has announced an anti-government rally on Saturday in the center of the capital to demand fresh elections. /ibna/