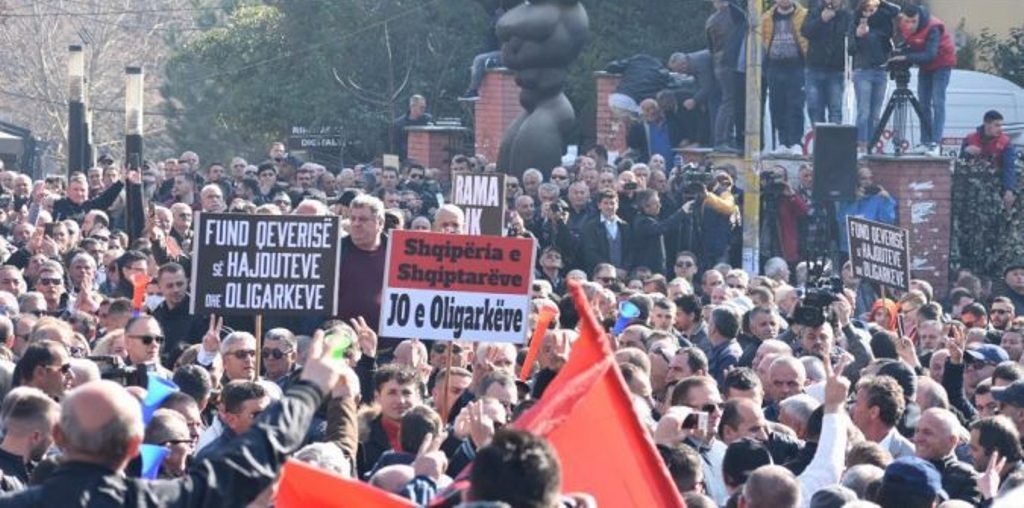 It's been more than three hours that opposition's supporters have been protesting peacefully in front of the parliament's building in Tirana. Opposition MPs, who have abandoned their parliamentary mandates, are demanding the resignation of Prime Minister Rama and the creation of an interim government which would lead the country to early elections.
In his speech delivered in front of thousands of protesters who had gathered in this demonstration, the leader of the opposition said that "Albania does not belong to criminals, but to honest people".
According to Basha, the opposition decided to abandon its parliamentary mandates because "it's acting on the will of the people". According to the opposition leader, this battle will continue until legitimacy is restored.
"Today is a day of hope", leader of opposition said. /ibna/