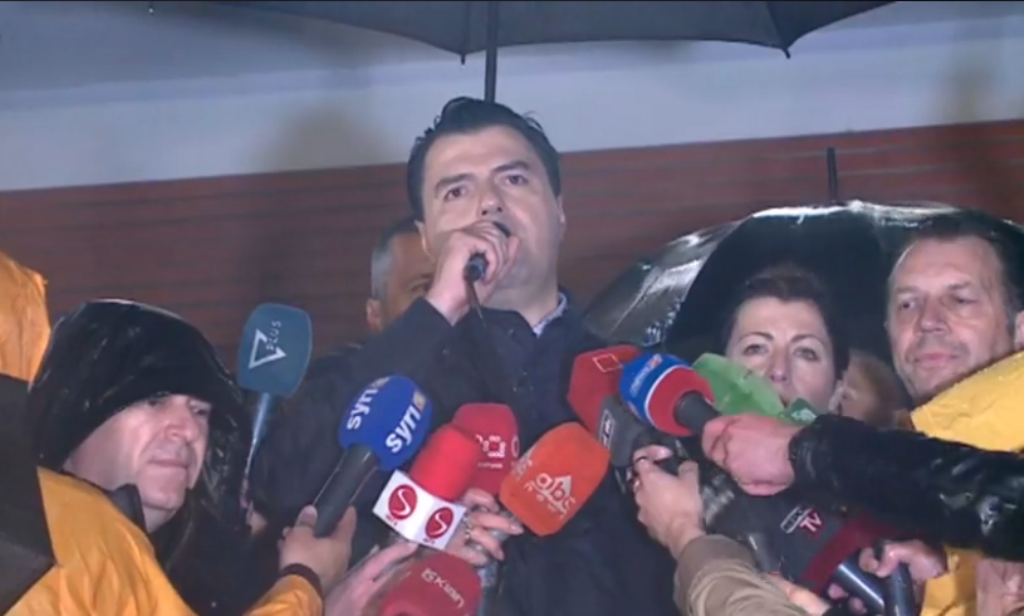 Opposition in Albania held another big demonstration last evening in the capital Tirana in a bid to convince socialist Prime Minister Edi Rama to resign and announce early general elections.
The opposition leader, Lulzim Basha told the crowd of demonstrators, who had gathered in front of the prime minister's office, that the opposition was the only guarantee for democratic values and free elections.
Afterwards, protesters marched towards Tirana police headquarters, where they threw firebombs and requested the release of several demonstrators who had been arrested during Saturday's violent clashes between protesters and riot police.
At the end of this demonstration, opposition leader Basha told the crowd of supporters that had gathered in front of the Democratic Party headquarters, that Europe had never seen such resistance.
Meanwhile, the democrat chairman also said that protests will continue until the current government resigns. /ibna/