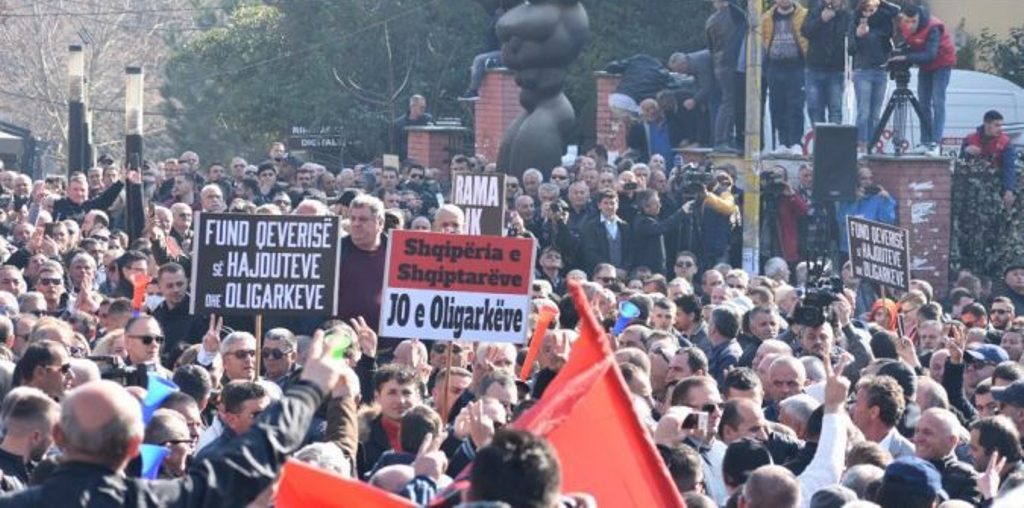 Opposition in Albania held another anti-government rally today which lasted five hours. The sixth demonstration in a row ended with a speech delivered by the democrat senior official, Edi Paloka. Paloka declared that the opposition will continue to protest until this government resigns.
"Our battle is not yet finished. We've embarked on a journey and there's no other alternative but victory. Nobody can stop citizens of this country from protesting for their rights. This government of crime will not find peace until democracy in the country is restored. Thank you and I'm convinced that we will make it all together", Paloka addressed the crowd of supporters.
During the rally that was held in front of parliament, the crowd chanted anti-government slogans. Demonstrators tried to break police cordon and succeeded after their fourth attempt. However, police managed to take the situation under control.
The leader of the Democratic Party, Lulzim Basha did not attend this protest as he's on a visit to Brussels, where he's holding high level meetings to discuss about the situation in the country. /ibna/