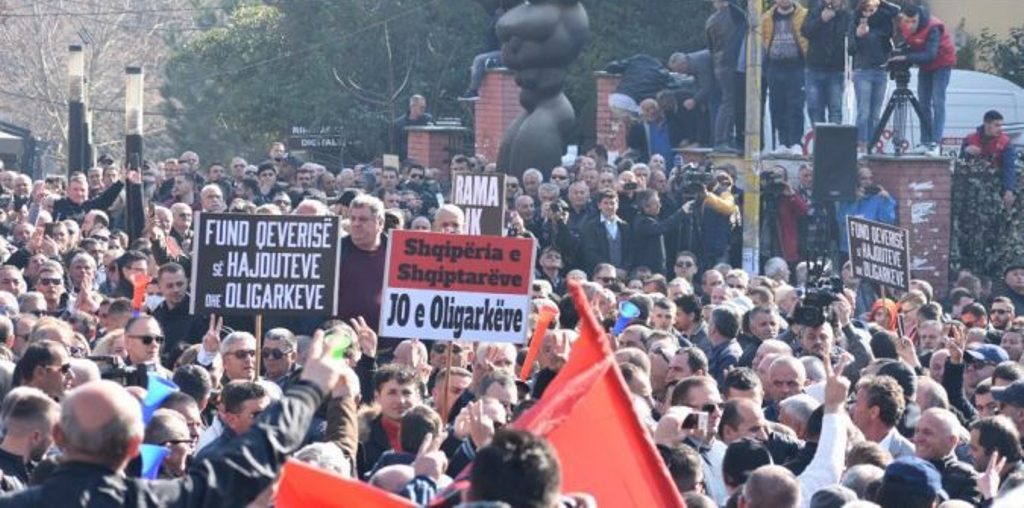 There will no longer be demonstrations in front of parliament every time there are plenary meetings inside of it, but in the country's main roads. This is the new  plan of the opposition in Albania as regards its anti-government rallies.
According to opposition, rallies will no longer take place in front of Parliament. Instead, the opposition has decided to hold demonstrations in the main roads of the country. These demonstrations will last an hour.
This seems to be a new form of protest against current Prime Minister Rama's government. Meanwhile, opposition leaders have sent out signals that protests will continue and will escalate to civil disobedience. On the other hand, united opposition has also announced the holding of a big national demonstration on May 11 at 6.30 pm in front of the Prime Minister's office. This will be the fourth demonstration that is held there, while nine other rallies have been organized in front of parliament with MPs inside of it.
It's been almost three months now since opposition in Albania decided to launch a series of anti-government demonstrations in a bid to overthrow the current socialist government of Prime Minister Edi Rama, which it accuses of corruption, ties with criminals and electoral rigging and head to early general elections. Meanwhile, opposition MPs in the country have also resigned from parliament to put more pressure on the ruling party./ibna/