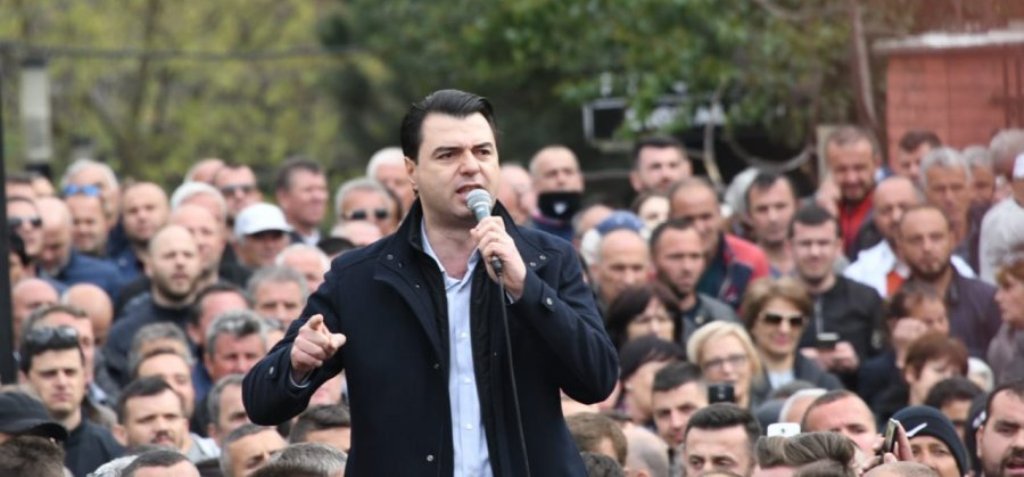 Opposition in Albania has organized another anti-government rally today in front of the country's parliament.
During this gathering, the leader of the Democratic Party, Lulzim Basha sent out a message for the Prime Minister of the country.
"Edi Rama, I encourage you to reflect, because you have not long left in that office."
"We are not scared and we will not back off. Our battle will continue to the end. There's no chance you can treat people as if they were sheep", Basha said.
Meanwhile, the opposition leader compared PM Rama with the Venezuelan president, Nicolas Maduro.
"In the past six years, this gang of criminals robbed every person in this country. This Prime Minister made prices unaffordable for tens of thousands of Albanian families who are unable to pay their bills today. He increased oil prices, ruined hundreds of businesses, while forcing many people to leave the country", were some of the accusations that the leader of the opposition addressed against the country's Prime Minister.
After the speech delivered by the opposition leader, protesters made their way towards the Ministry of Interior, where they sprayed black paint.
Premier Rama reacts following the opposition's act
Meanwhile, Prime Minister Rama has reacted following the opposition's act. Rama posted a video of the moment when the paint was sprayed accompanied by the caption: "We're ready to export the best product needed to smear Albania".
The crisis
It's been over two months now that a series of anti-government demonstrations have swept across the country. The opposition, which is represented by Democratic Party and Socialist Movement for Integration have demanded the resignation of the current government and the holding of early parliamentary elections. The opposition also demands that these elections be organized by an interim government for fears of electoral rigging. As part of its measures to put pressure against the current government, the opposition has also decided to boycott parliament. However, this has been condemned by the international community, who has urged the opposition to return to parliament and assume its responsibilities in the way a democratic system is run. /ibna/