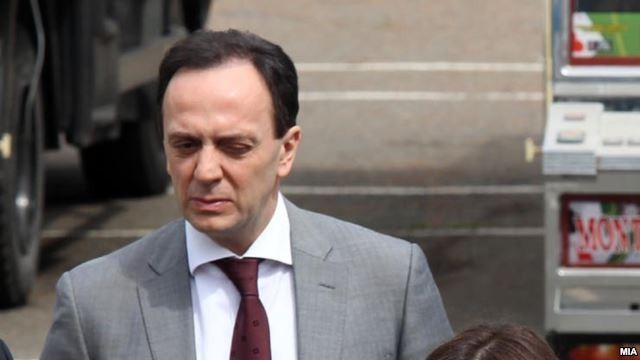 Skopje, October 31, 2013
Social Democratic Party in FYROM, LSDM has demanded explanations as to how is it possible that the head for Security and Counterintelligence, Sasho Mijallkov, who is at the same time the cousin of Prime Minister Nikola Gruesky, has become 1.6 million Euros richer in the past 5 years.
LSDM lawmaker, Radmilla Sheqerinska has demanded to Prime Minister Gruevski details today in parliament about the wealth of Mijallkov.
"What business is he involved that has five folded his wealth? We have managed to identify his wealth by comparing the wealth declaration filled by Mijallkov in 2008 and that in 2013, which has been made public yesterday by the State Anti-Corruption Commission. What is his business, Mr. Prime Minister, which has allowed him to ten fold his wealth?", said Sheqerinska. According to her, the declaration filled by Mijallkov shows that he's the owner of one company, while now he results to be the owner of 4 companies, two domestic and two foreign ones. She stressed that 1 thousand Euros enter the account of the head of security on a daily basis.
In response to this, Nikola Gruevski said that every official has made public his wealth to the anti corruption commission and that a more accurate response can be provided by the head of the security of state, Sasho Mijallkov. /ibna/