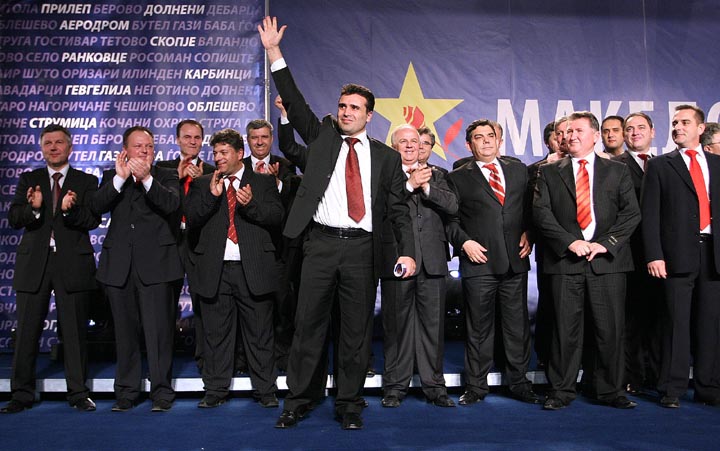 Skopje, June 13, 2013
Leaders of the opposition parties in FYR Macedonia have met today in a meeting of the opposition front.
The meeting was held upon the invitation of the new leader of the Democratic Social League of Macedonia (LSDM), Zoran Zev who stressed that this meeting aims to strengthen the opposition front against the current government.
Tito Petrovski, leader of the New Social Democratic Party (PRSD) said that after this meeting, the reaction of the opposition front should be stronger and should reflect the general opposition positioning in FYROM.
"Altogether we pointed out the fact that opposition in FYROM is stronger than it's presented. Such opposition must intensify and join the others who believe that this government is taking FYROM in the wrong direction and this is proved by the living conditions, international position, democracy, media and everything else which is going bad", said Petrovski. Opposition parties have warned more intensive activities in order to encourage a campaign against the current government. /ibna/