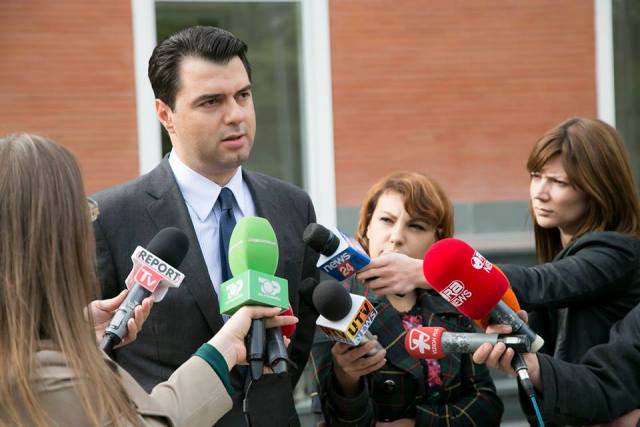 Tirana, 25 May 2016/Independent Balkan News Agency
By Edison Kurani
Opposition in Albania continues to insist on the new changes in the package of the reform in justice, declaring that it does not intend to accept drafts which risk at the justice system being captured by governing majorities.
The leader of the Democratic Party, Lulzim Basha said today that fight against corruption is important for the citizens. "Yes to the Reform in the Justice System. In the anti-corruption aspect, in what damages the citizens on a daily basis, corruption in high levels, corruption in justice", said Mr. Basha in a media appearance.
He added that the majority has been asked for months to vote the amendments in Parliament, but this has not happened yet.
Basha sees the reform in the justice system as something which still needs time. "Of course this demands time, not pressure or hypocrisy".
Meanwhile he says that the preparations for the upcoming elections of June 17 are an urgent matter, demanding for them to meet EU standards. "If there's an urgent matter today in Albania, that is the guaranteeing of free and honest elections".
Basha warns that "the EU cannot and will not launch negotiations with Albania for as long as Albania doesn't guarantee free and honest elections".
Therefore Basha warns that "time to agree, to hold together free and honest elections is running out".
"This is the time running out, especially about our proposal relating to electronic voting, biometric voting which also means electronic voting", Basha says.
According to him, without free and honest elections, everything else (reform in justice) "is worthless and will lead nowhere". /balkaneu.com/