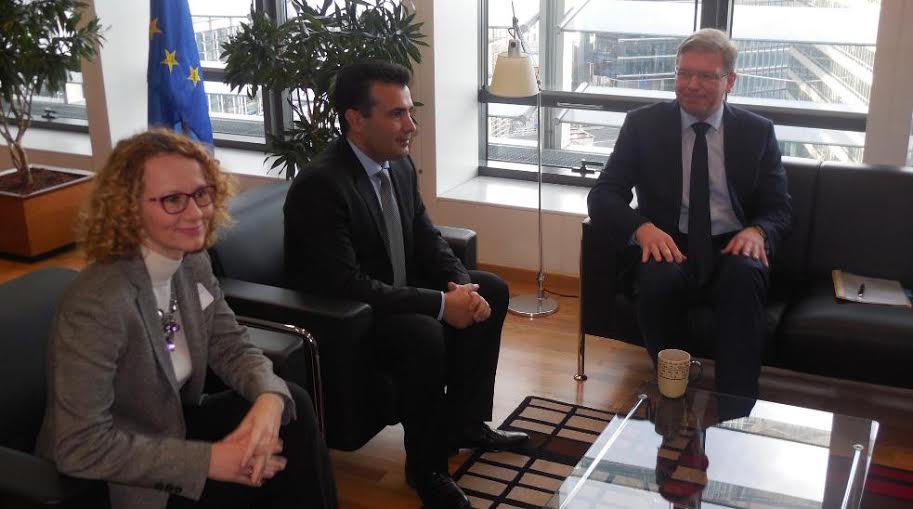 Skopje, June 5, 2014/Independent Balkan News Agency
By Naser Pajaziti
European commissioner for enlargement, Stefa Feule has received today in Brussels the leader of the largest Macedonian opposition party LSDM (Macedonian Social Democratic League), Zoran Zaev.
According to the party's press release, Zaev, accompanied by the vice chairman of the party, Radmila Sekerinska, has discussed with European commissioner Feule about the latest political developments in the country, underlining the political crisis ruling in the country.
"This meeting discussed the recommendations of OSCE/ODIHR about the latest elections, where concerns have been brought forward about the irregularities of the April 27 elections and the strong ties of the party in power VMRO-DPMNE with the state, the political influences on the judicial system, pressure toward media, institutions that have become political instruments and other concerns", says the LSDM release.
Leader of LSDM, Zoran Zaev said that the opposition has had strong reasons and facts not to recognize the recent elections, because there hasn't been a fair race, but violence and pressure exerted by the current government led by VMRO-DPMNE.
"European commissioner Feule was briefed about the readiness of the opposition to start negotiations with the party in power to form a technical government which would hold free and democratic elections", says LSDM.
This meeting comes a day after the head of the European Commission enlargement directorate, Richard Danielsson met with the heads of the opposition in Skopje. /ibna/