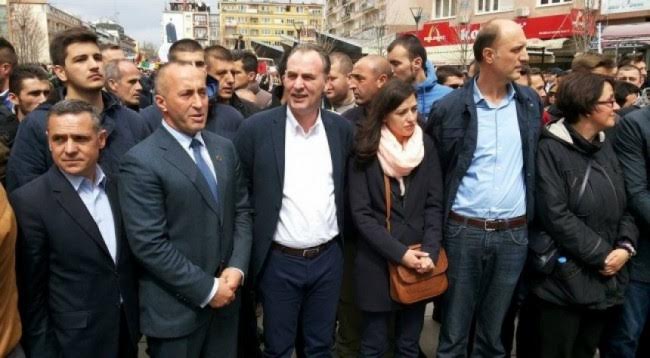 Government of Kosovo has once again asked the support of opposition parties and civil society in the dialogue for the normalization of relations between Kosovo and Serbia.
According to PM Isa Mustafa, the format of talks between Kosovo and Serbia in Brussels must change in order to have a greater support.
But such invitation is being rejected by representatives of opposition parties in the country.
Self Determination MP, Albulena Haxhiu considers the call of the Prime Minister for participation in the dialogue between Pristina and Belgrade as absurd.
"These talks must be suspended because they have strengthened Serbia's position inside Kosovo and on the other hand, they have also damaged the interests of the citizens of Kosovo", Haxhiu says.
On the other hand, the head of AAK's parliamentary group, Pal Lekaj has asked for the dialogue which has started in 2011 to be suspended.
"This dialogue must be suspended and a clear platform must be  drafted as to what should be discussed and how long will these discussions last. These negotiations must only take place if Serbia recognizes Kosovo, if it returns the pension fund which it has stolen from Kosovo during the war, if it returns artifacts and if it delivers a number of other conditions", Lekaj said.
Meanwhile, the head of the parliamentary group of the Incentive for Kosovo, Valdete Bajrami says that the party that she belongs to will not collaborate with this government, which has lost legitimacy. /balkaneu.com/