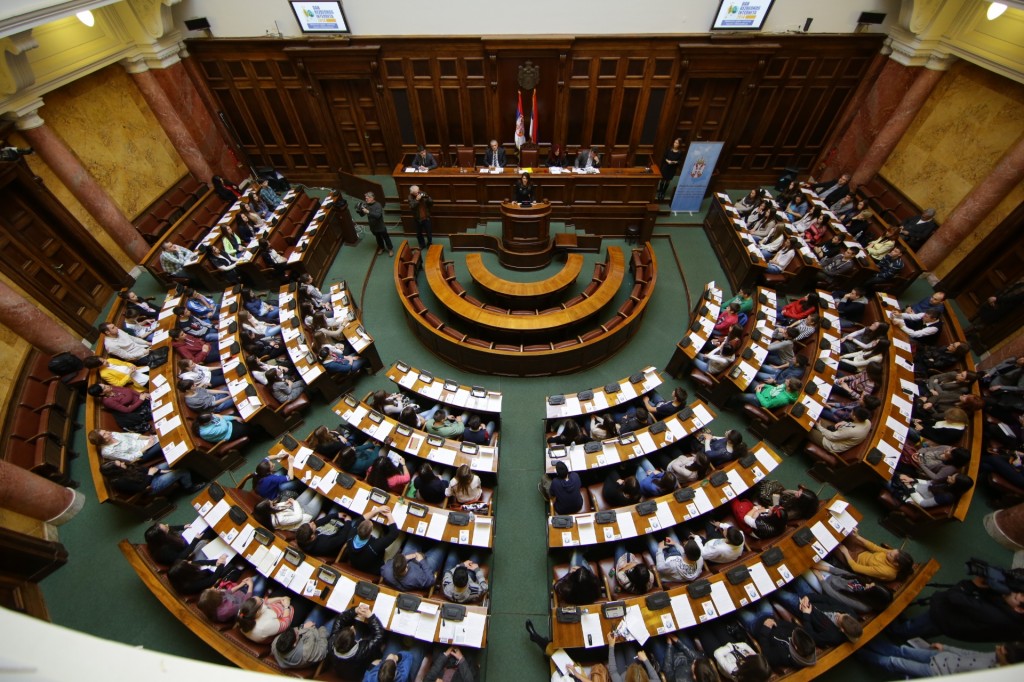 Belgrade, October 12, 2016/Independent Balkan News Agency
MPs of opposition parties urged the President of the parliamentary Committee for Kosovo and Metohija Milovan Drecun to convene a session as soon as possible.
They are also requesting the Director of the Office for Kosovo and Metohija Marko Đurić to be present.
Drecun said earlier that he expected that the session would be held on October 17, but these MPs are asking that it take place tomorrow morning at the latest, bearing in mind the current political, economic, and security situation in Kosovo and Metohija.
They expect to be informed on the course of negotiations with the provisional institutions of the self-government in Priština under the auspices of the EU, with a view to specifically addressing the Trepča issue.
Head of the Dveri parliamentary group Boško Obradović said that the Government of Serbia had shown its impotence in today's decision regarding the Trepča complex.
"The government has shown its own impotence and – I dare say – its own foolishness," Obradović told reporters at the Serbian parliament, commenting on the Government's decision to "all and any legal effects of all and any acts or actions" of Priština regarding Trepča.
He also said that "it is well known that the European Union is sponsoring the independent Kosovo and everything the administration in Priština is doing" and added that "there's no happiness for Serbia to be found in Brussels (headquarters of the EU)."
Prime Minister Aleksandar Vučić said earlier that the Government had "largely" accepted the proposal of its Office for Kosovo and Metohija and made the "decision to nullify all and any legal acts and actions of the provisional institutions in Priština regarding Trepča."
Source: B92