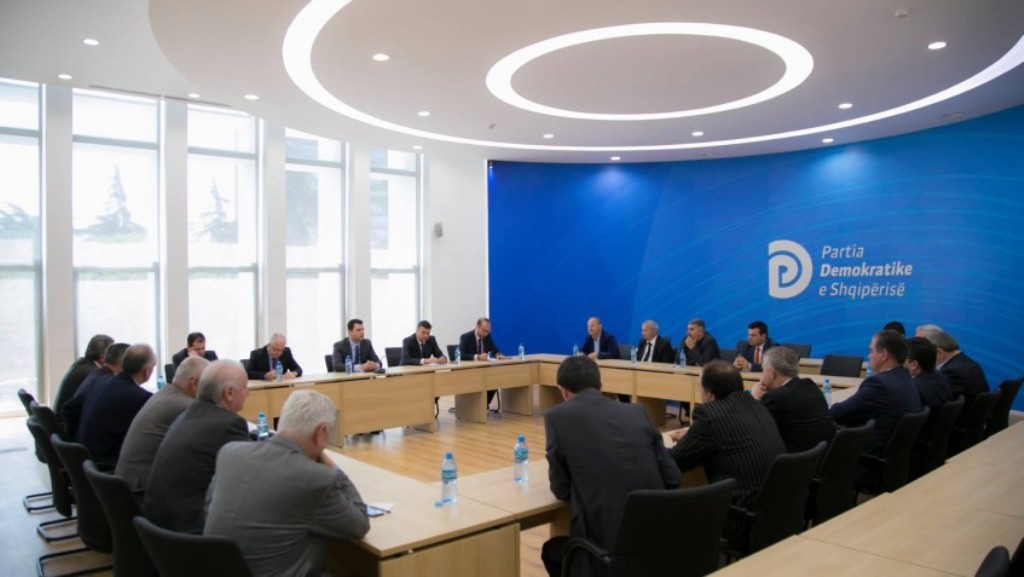 In Albania, right wing opposition coalition parties met this afternoon (27.03) and decided to confirm their stance for boycott of the May and June elections, if the government led by the socialist MP, Edi Rama, doesn't stand down.
"Given the deep political crisis that Albania is going through, the threat that crime protected by the state, drugs and dirty money pose to the elections, we confirm the decision announced on 18 February that the only solution that guarantees free and fair elections is the creation of a technocrat government with broad political support, which would implement the decriminalization law, would fight traffic of drugs, organized crime and the dirty proceeds of drugs with efficiency and a government which would create the necessary conditions for free and fair elections", reads the official statement which was released after the meeting.
"Given the recent international reports such as the one of the US State Department and EUROPOL, where Albania heads the European list for the production of drugs and money laundering, it is clear that free elections may be threatened by organized crime and drug money with government connections", the statement continues.
Under these circumstances, the opposition coalition parties "unanimously confirm the decision not to register with the Central Election Commission until a political deal is struck for the creation of a technocrat government".
Opposition parties call on Albanians to rise and "be determined until the cause for free and fair elections is won". /balkaneu.com/