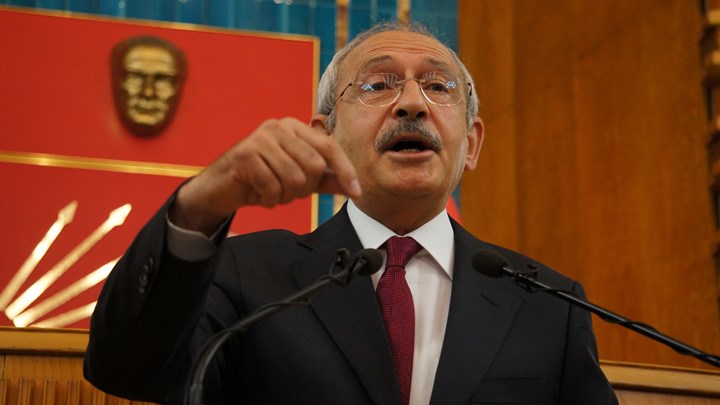 Erdogan: "It doesn't matter if we won 1-0 or 5-0. We won the match"
The leader of the Republican Peoples Party (CHP), Kemal Kilicdaroglu, called for resistance to against the result of the referendum, speaking of clear electoral fraud that was organized by the Turkish government. "On 16 April, the government and Electoral Court made a coup against popular will. We will ask for this illegal action to be explained. The recognition of unstamped ballots as valid is proof that No was removed from the ballot boxes. We will not stop until we are justified. We do not recognize this referendum and we demand that it is repeated" Kilicdaroglu said in a message on twitter.
Erdogan, however, says "it doesn't matter if you win 1-0 or 5-0, it matters that you win the game. They've called me a dictator for 15 years. But we have democracy and ballot boxes here".
Demonstrations everywhere
In dozens of Turkish cities demonstrations were organized against the government and the result. The No supporters accuse the government of fraud and call for the immediate cancellation of the result. The Turkish government, however, is concerned that the demonstrations will spread and for this reason security measures across the country were increased.
The Turkish Parliament approved the extension of the State of Emergency Law which gives the government the right to take any measure without parliamentary approval, such as banning demonstrations, closing down associations, unions, and even political parties!
CHP deputies say they will appeal to the Constitutional Court and seek the annulment of the referendum result. The law provides that any ballot that is not stamped by the electoral committee is considered invalid. The Electoral Court, nevertheless, accepted as valid thousands of similar ballots, raising questions about the integrity of the vote.
In any case, with the adoption of the constitutional reforms, Erdogan will be able to appoint members of the Constitutional Court directly, raising questions about its independence!
Trump supports Erdogan
In this climate, Donald Trump telephoned Erdogan and congratulated him on the result. This call was seen as an expression of support by the US President who approves the result of the referendum.
"I value our friendship, we have many important things to do together," Trump reportedly said, according to Turkish presidency sources who made details of the phone call public.
Turkish sources mentioned later that the US President promised "closed cooperation over Syria, Iraq and the war against Kurdish fighters."
By late on Tuesday Vladimir Putin had not called Erdogan. Political analysts believe that Trump wants to cooperate with Erdogan in future military operations in Syria and Iraq. The two presidents share the same views on removing Syria President Bashar Al Assad from power. At the same time, Washington wants to block any alliance Moscow may try to forge with Ankara.
It is not considered a coincidence that one week before the referendum US Secretary of State, Rex Tillerson, visited Ankara. Analysts believe that Erdogan is preparing a doctrine of close cooperation with the USA and Great Britain. The Turkish President needs direct foreign investment in the country as unemployment reached 14%, a 7-year high. Within one year, the unemployed rose by 800,000. Among countries that have expressed their support to Erdogan after the referendum is Azerbaijan, Qatar and Saudi Arabia./IBNA