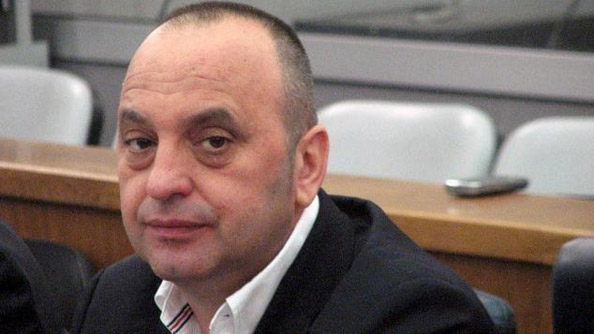 Skopje December 16, 2013 / Balkan Independent News Agency
Opposition in Skopje called on Monday for massive protests against what it considers to be an Apartheid regime installed by the current government in former Yugoslav Republic of Macedonia.
Leader of the Macedonian opposition party "United for Macedonia", Lube Boshkovski has sent a letter from jail, addressed to the supporters of this party and the public opinion, saying that the regime of prime minister Nikola Gruevski is coming to an end.
"Let us fight this battle against VMRO-DPMNE, against those who don't have a dream for Macedonia, those who have installed an Apartheid like regime and state. They divided the country into two nations, traitors and patriots, ancient Macedonians, Slavs and other divisions. This is why we should fight our battle for a better future", wrote Boshkovski in his letter addressed to his supporters on the occasion of the fresh party elections.
Boshkovski has underlined that his party alone in a coalition with People's VMRO of former prime minister Lubco Georgievski will be a political factor for the future of the country and a winning coalition in the next parliamentary elections.
Lube Boshkovski is suffering a prison sentence in the correctional facility of Idrizova in Skopje, on two serious counts.
He was sentenced 5 years in prison for unlawful funding of the electoral campaign of 2012 and 12 years on a murder taken place in 2001, where he's accused as the person who gave the order for the killing, in the period when he was Minister of Interior.
Four years ago, Mr. Boshkovski was found innocent by the Tribunal of Hague, after he was accused of war crimes against Albanians in the 2001 conflict in FYR Macedonia, reports IBNA's journalist in Skopje, Naser Pajaziti. /ibna/