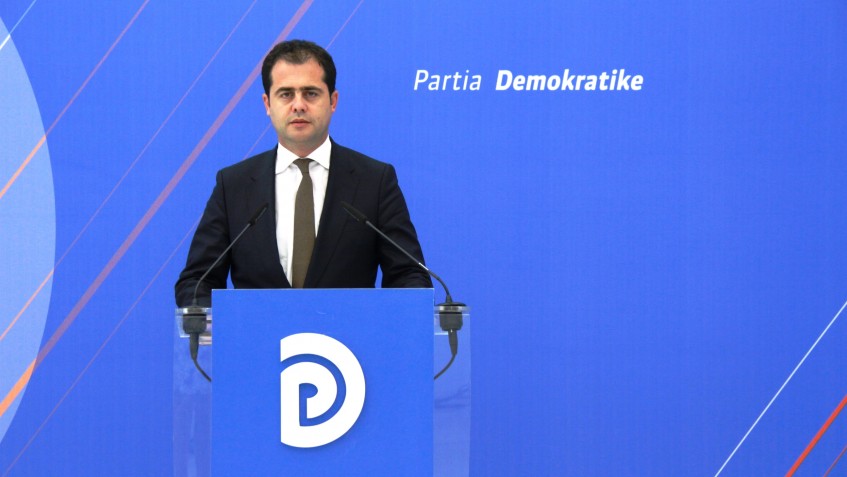 Tirana, 3 June 2015/Independent Balkan News Agency
In Albania, the opposition has publicly invited majority to sign an agreement together where they engage in removing incriminated persons from electoral lists.
Democrat MP, Oerd Bylykbashi, senior DP official from the largest party of the opposition, said that the request with four points has been officially sent to the heads of the majority two weeks ago, but so far there has not been any reply.
"The Democratic Party has proposed to the majority to sign a pact between political parties in order to verify the candidates that race for the June 21 elections in the framework of decriminalization and the removal of those candidates with criminal records. For two weeks, the majority has kept quiet and has not issued a reply for the proposal submitted by the Democratic Party", Mr. Bylykbashi said.
The four points of the agreement include the checks on the existence of serious criminal records for those candidates who have been registered for the June 21 elections, should one of the political parties that signs the pact, demand such thing.
The second point sanctions the use of finger prints for every case, with the aim of fully and accurately checking the criminal records.
The third point demands an immediate withdrawal from the race of those candidates that result to have serious criminal records or refuse to have their information checked.
In the fourth point, the Democratic Party insists that decriminalization is above all a political will and that it is never too late to win this battle.
"The Democratic Party calls on PM Edi Rama and the majority to show their political will in order to remove persons with criminal records from the June 21 election lists and to sign without any further delay this political pact which will give way to its immediate application", Mr. Bylykbashi said.
The appeal of the opposition comes a few days after it decided to unregister from the electoral race its candidate for the municipality of Kelcyre. /ibna/