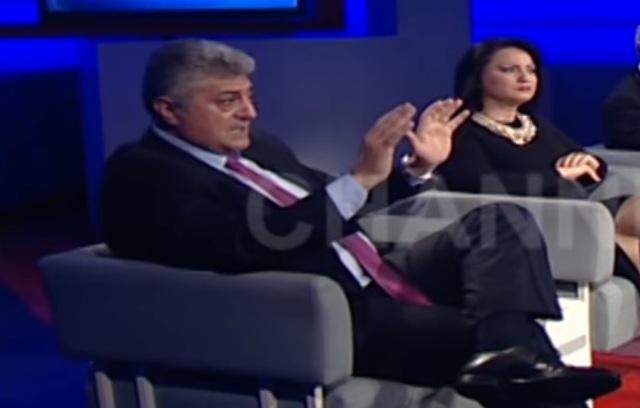 Tirana, 4 May 2016/Independent Balkan News Agency
 The Democratic Party warns that Albania is on the brink of a civil war. This was declared by two opposition officials, Valbona Mezini, Secretary for Partner Organizations in the DP and Leonard Olli, member of the National Committee of this party.
Speaking in a televised debate, Mezini said that the government of the country must change.
"We're in a deep social crisis, on the brink of civil war", Mezini said.
This was reinforced by Leonard Olli, another DP representative. "We're in a situation similar to a civil war: 200 thousand people have applied, like never before in 25 years, for the US lottery, 200 thousand have sought asylum and 200 thousand want to leave the country. What else is needed to call it a civil war? What more than what's happening in Syria must happen in order for people to leave like this", Mr. Olli said.
Meanwhile Mezini reinforced here declaration even more: "We're on the brink of civil war because in no other country you go to a bar and you become a spectator of a terrible murder", said the DP official, referring to the murder of a young man a few nights ago in a bar in Tirana.
Mezini also defended the appeal issued by Mr. Berisha for the people to be armed. "And then why ask why is Dr. Berisha calling for Albanians to be issued with guns with permits. Because the state cannot guarantee their lives".
So far, the declarations of the two democrat officials were not commented by the majority. /balkaneu.com/