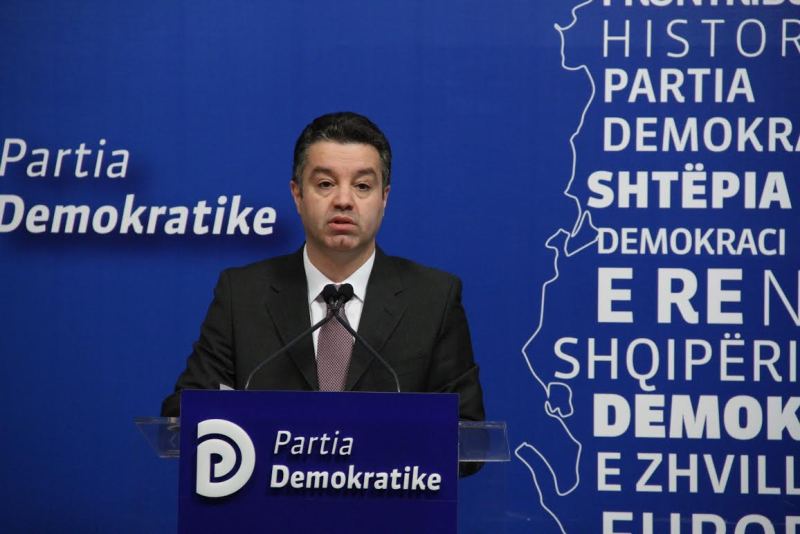 Tirana, October 22, 2014/Independent Balkan News Agency
Former minister of Energy during the democrat government, Enno Bozdo, reacted against the declaration issued today by prime minister Edi Rama on the issue of electricity.
He said that the prime minister confirmed the removal of the protective threshold, considering it as a penalization for all Albanians, especially for the poor and people in need.
In a news conference delivered today, Bozdo declared that the prime minister gave today a shocking news to the Albanian people, where he confirmed that the protective threshold of the energy price would be removed, thus confirming that all Albanians will pay more.
"After this news, he lied again by saying that there will not be any increases of energy prices. This is a lie that Edi Rama alone can utter. Everyone knows that the removal of the protective threshold will oblige all Albanians to pay more. Everyone, without any exclusion, besides those who steal energy and which will continue to steal, because the government is unable to control them", said Bozdo.
Bozdo said that every household and every household member in Albania will pay more, at a time of economic crisis, high unemployment, job losses and the significant increase of the number of families that have unpaid debts. According to him, every business will pay more, as if the economic crisis and the inability to pay debts wasn't enough.
Bozdo said that what makes the situation even more serious is the fact that price increases hit poor classes of society, pensioners, families on social welfare, jobless people, disabled people and said that it was this category that the prime minister promised reductions in the price of power supply.
"Edi Rama does the opposite. He increases the price of power supply, thus going against his electoral promises and against human sensitivity", said Bozdo.
Bozdo recalled that DP has denounced such scenario, which giving a big blow to Albanian households. On behalf of the Democratic Party, he demanded the government not to increase the price of power supply and take immediate measures in order to protect families in need and other consumers. /ibna/