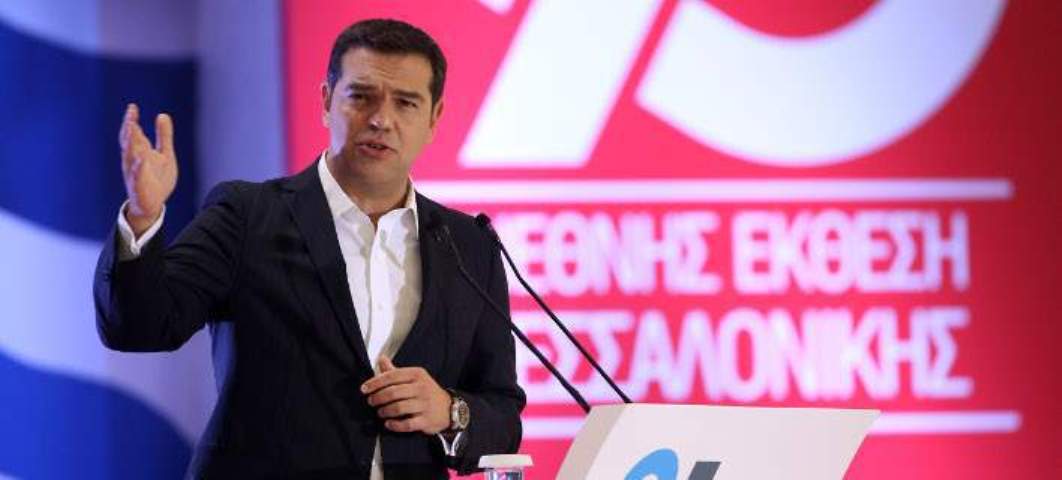 Greek Prime Minister, Alexis Tsipras, will present his government's strategy for the upcoming months at the Thessaloniki International Fair (TIF) next weekend, as the country continues its drive towards sustained economic recovery and the conclusion of the ongoing bailout program in 2018.
According to local media reports, the Greek Prime Minister appears to be willing to place the revision of the country's Constitution at the center of his political initiatives for the remainder of his term in office, along with policies to promote fair growth.
Tsipras is keen on using his speech and subsequent press conference at the TIF on 9-10 September to signify the turning of a new page in Greek politics and the end of the memorandum-era. In terms of marking a fresh start for the economy, the visit of French President Emmanuel Macron to Athens on September 7-9 will symbolize the restoration of confidence in the Greek economy. Macron will be accompanied on his visit by a large delegation of business stakeholders and French investment in Greece is expected to be announced in coming days.
In terms of governance, as things currently stand, the scenario of a possible cabinet reshuffle is considered unlikely to materialize and only minor changes to the synthesis of the government may be decided by Tsipras in such an event, as analysts point out.
The third review of the current bailout program, which officially got underway on Monday with the meeting of the Euro Working Group, is expected to be a complex issue for the Tsipras administration. Greek government officials appear concerned that social policies put forth by the Tsipras administration could be blocked by the troika.
A host of prior actions will have to be implemented before the third review can be concluded. These include: the creation of an independent auditor to monitor the Greek state's payments; a re-calculation of pension payments; the "rationalization" of the healthcare system; the liberalization of "closed professions"; the "unblocking" of key privatization projects; and the implementation of sweeping labor reforms demanded by the International Monetary Fund./ΙΒΝΑ