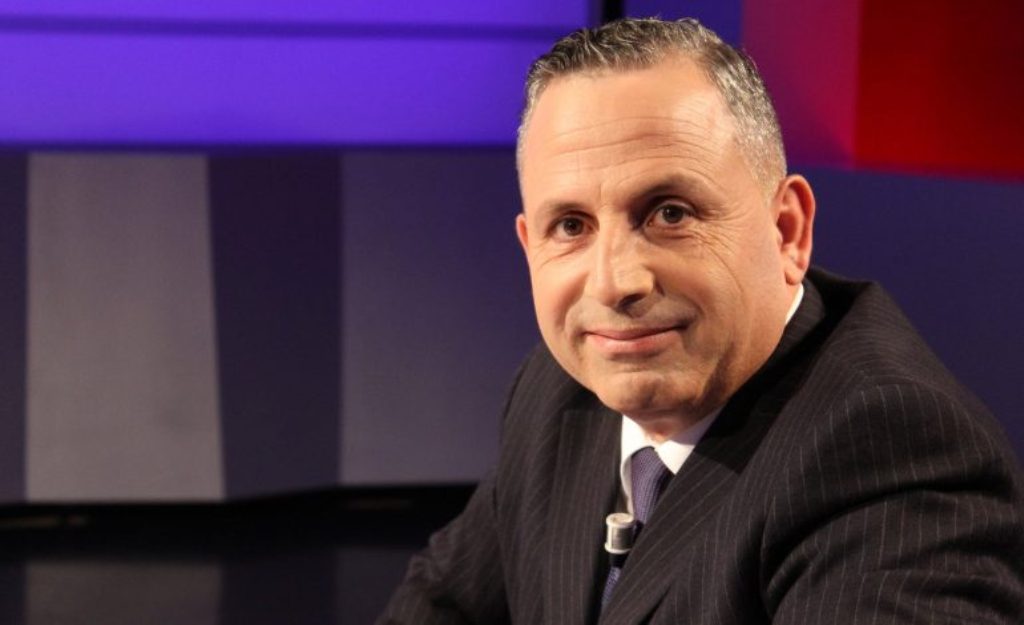 This article has been written for Albanian Free Press newspaper and www.albanianfreepress.al
By Roland Qafoku
After 18 days on the streets, students will go home for the holiday season for a period of 16 days, promising that they will be back on January 7. Never before had we seen such a powerful and civilized reaction which was a real "slap" for the government. For 18 days in a row, the word 'students" had never been used so much since December 1990. But, we had never seen a case where protesters would take some time off and then resume the protest where they had left it and this raises lots of question about the continuity of the protest. On its part, the government has started to take measures and one of them includes cabinet changes. In January, students will not have the same minister of Education and they will have a new recomposed government. This will be the first big victory of students. However, it's still not clear how many of the eight demands made by them will be delivered.
HOW MUCH ENERGY EXISTS TO TAKE TO THE STREETS AGAIN?
What's the likelihood that students will take to the streets again? Will the holiday season renew students' stamina to protest or will the opposite take place? Many people have been asked these days for the future of the protest and there are many of them who have said that they will go back to the streets on January 7, but nobody knows how many of them and in what way they will resume their protest. Monday, January 7 will be the day that will clarify this.
LACK OF REPRESENTATION
The lack of representation in this protest was something which surprised many people. Never before has Albania seen such a protest without organizers, a group of representatives or a committee. But students surprised everyone by not selecting a group of representatives. When I asked her why there was a lack of a representation group, one of the students who came into my show gave me an answer which surprised me: Who am I to represent the 140 thousand students? However, given the circumstances, we don't know if this will continue like this. Will the protest continue without a representation body or will it actually elect it? This dilemma is expected to be solved in the second part of the protest.
LAW ON HIGHER EDUCATION
The Achilles' Heel in all of this is the law on higher education. Whatever changes the government and the Prime Minister do, the failure to abrogate this bill would be a failure by the government. So far, nobody knows if this will happen or not. Even students are not clear as to whether they want this law to be abrogated or not.  But if this is not done, then there's no point to this protest.
THE PRIME MINISTER'S DIALOGUE
Prime Minister Edi Rama was more than courageous when he started to talk to students in Vlora and Tirana. Ill-advised by specialists and spin doctors, he wanted to achieve the same results with students that he achieved with oilmen from Zharrez through video projectors. Rama and his entourage forgot that students are the most emancipated part of society. They do not fear Rama and they consider his generation as "ancient". In this context, the continuation of dialogue is expected to become more difficult than it is now.
GOVERNMENT RESHUFFLE; ARE WE FACING A POLITICAL CRISIS?
On the 18th day of the protest and even on January 7, when students are expected to return, we still don't know how this situation be solved. It must be said that the Prime Minister is interested on solving this situation as soon as possible. The political situation is not favourable and he's really finding himself in political difficulties. The protest of the residents of Astir, abuses with road construction funds and the pressure of the opposition must be managed by the government. This is why Rama is in a race with time. Local government elections are on the horizon and the more time goes by, the more this turns into a big problem for the majority. The reshuffle of the government which will take place during the last days of this year is expected to relieve tensions to a certain extent, however this will not serve as a solution. Let us wait and see how these changes will calm the situation down.
WHAT IS THE SOLUTION
It doesn't take much to understand that Rama is using convincing, divisive methods and peripheral solutions to reach a final solution. However, so far, students have not made any concessions. If this situation continues, the students' protest will be bigger. However, if students are subjugated, then this victory is Rama's.
Note: The views expressed in this article are the author's own and do not necessarily reflect Albanian Free Press' editorial policy