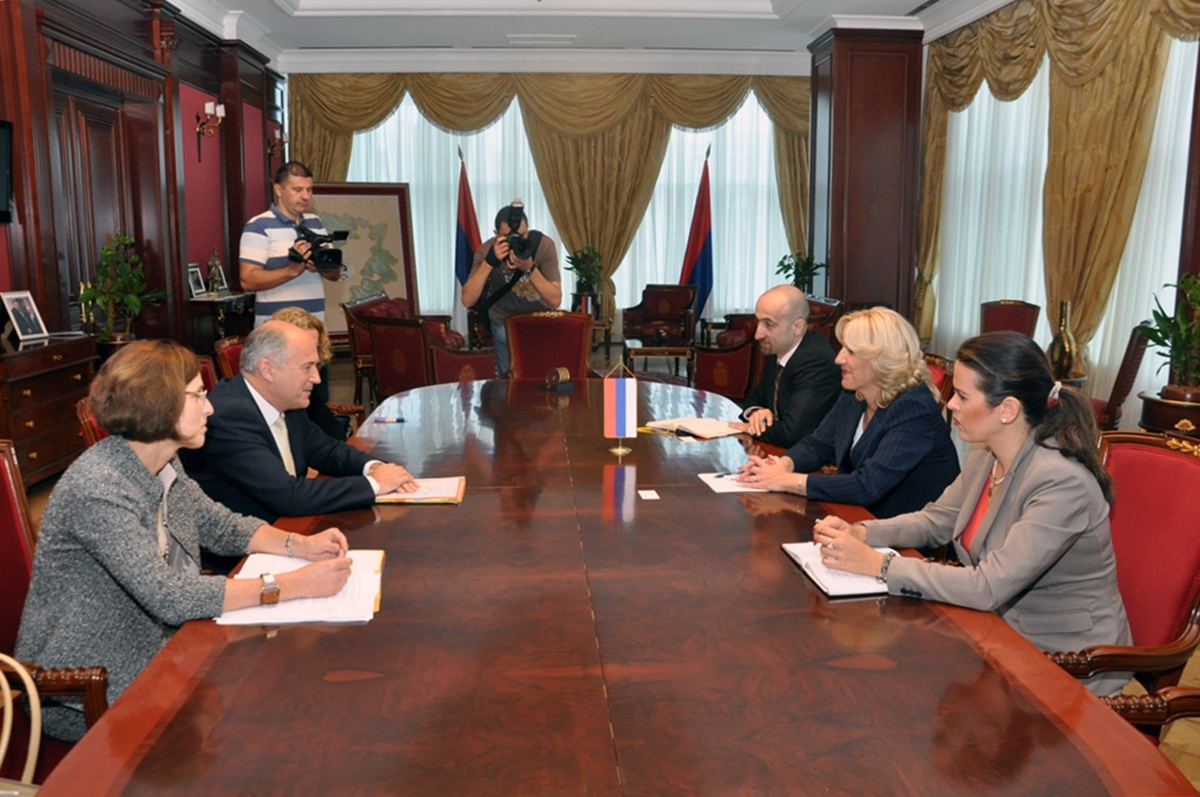 Sarajevo, November 17, 2015/Independent Balkan News Agency
By Mladen Dragojlovic
In the mass of meetings organized by almost every international organization and government in BiH, Europe and USA, on the occasion of the 20 years of the Dayton peace agreement, up until now one of them stands out as very important.
It was organized in Washington by the Centre for Transatlantic Relations at the John Hopkins University in last two days. It can be called most important because it gathered the representatives of entity governments in BiH, state Council of Ministers, representatives of US administration, and international organizations in BiH. Also, on the 20 years of agreement and fragile peace in BiH spoke different social scientist and those who took part in its formation.
One of the things that will be remembered from this meeting will be the debate of RS PM, Zeljka Cvijanovic, and international community High representative, Valentin Inzko. The importance of their debate lies in the fact that they expressed two different opinions about the future of BiH. Inzko, in his speech, emphasized that, 20 years after Dayton, there is no denying the fact that the country all too often suffers from division.
"This is why it is so important that the country get on track in a way that fosters reconciliation and reintegration", Inzko said, adding that the challenge for BiH is not just one of what needs to be done, but also a challenge of how things are done.
He also said that BiH desperately needs to come together and to work for a common purpose, while the international community needs to support those who are willing and ready to follow this path.
"Now is the time to get behind the changing political dynamic in so the country and its many talented and hardworking people can reach their full potential", High representative Valentin Inzko said.
Cvijanovic, on the other hand expressed a different opinion, saying that the Dayton decentralised structure fits into the European trends and practices, that it promotes economic growth and that it should be supported. She added that in the past 20 years the European path were used for actions of the high representatives to the detriment of the BiH entities", which is why stalemates were frequent in meeting certain obligations.
"During most of the time we witnessed strong efforts headed by high representatives to impose centralisation despite a legal framework which was established by the Agreement and the Constitution, which efforts produced results that were utterly harmful for BiH", Cvijanovic stated.
She added that RS is implementing an EU reform programme for BiH and that the Reform Agenda is fully compatible with the RS Economic Policy. Cvijanovic said that RS and the FBiH governments have a good cooperation, and that they are jointly undertaking activities aimed at equalizing and finding common solutions in the area of the economy and cooperation with international financial institutions.