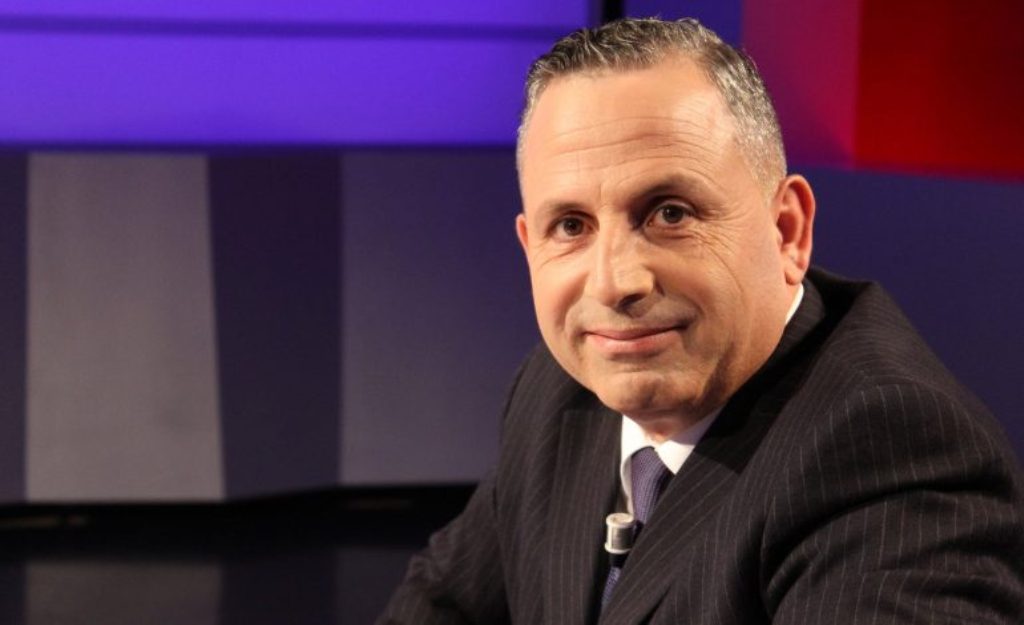 This article has been written for Albanian Free Press newspaper and www.albanianfreepress.al
By Roland Qafoku
After two big electoral defeats, with such low rating approvals, unable of inspiring hope amongst people and above all, not having any real hope of seizing power any time soon, the Democratic Party will hold its National Assembly on December 15. The local government elections are ahead of us and a possible victory of the Democratic Party would bring a new atmosphere for the opposition and public; but, a defeat would lead to a political catastrophe for this party, but more than a defeat, it would be a bad omen for the 2021 general election, which would mark the first time that a political party remains in power for more than 8 years. The assembly which will be held on December 15 is very important because it will decide this party's new leadership. In the situation that the Democratic Party finds itself, this team is expected to be decisive for this party's political future, but also for the future of its chairman, Lulzim Basha. It's been five and a half years that he's being chairing this party, but there have not been very positive results and no political victories. Therefore, everyone is expecting this leadership, which is lacking motivation, to leave and be replaced by an opposition that would inspire hope for those who are unhappy with the government. There are at least 10 points that should drive the work of the DP's new leadership in order for this party to offer hope to Albanian people!
TRUST SHOULD BE RESTORED
Keeping promises should be one thing that the opposition and its chairman should do at any cost, because this is the only way they can restore trust among democrats, party members and even among those who do not adhere in this party. And this only depends on chairman Basha.
THE OPPOSITION'S MORALE
In order for the opposition to have as much support as possible, it needs to be morally intact in the way it functions. And this morale does not come by nominating people with shady moral integrity as party leaders. What people want to see in this party's leading structures are figures that enjoy integrity. It's been 28 years that Jozefina Topalli is in politics. Her political opponents have said all sorts of things about her.  But Topalli has never been accused of two things: Lack of moral integrity and honesty. And the Democratic Party has many men and women, boys and girls who enjoy moral integrity and professional honest.  One of them who represents the young generation is Jorida Tabaku, who is respected by many democrats and many of her opponents. This is why morale and honesty should be one of the main decisive points for the DP's political future.
THE OPPOSITION'S STABILITY
A stable opposition brings more credibility and support. The opposite would make people leave.
THE BIG UNION
If we make a list of all those people who have been expelled from this party in an undemocratic way, then this list would be long. Basha and the new team must be aware of the fact that the DP would never be able to win political battles with people who have left and even less, with people who have been nominated by the majority in different institutions. The big union should be one of the biggest challenges of this party.
BASHA SHOULD NOT FEED ON ILLUSIONS
If chairman Basha is convinced that he will become Prime Minister just because it's his turn, then there's no hope for this country. Edi Rama's declaration in September 2017 that "we're starting this second term in office with the aim of winning a third term", should alert that part of the DP which believes that the international community will allow Rama to serve three terms as PM.
OPPOSITION SHOULD BE PRESENT IN EVERY CORNER OF THE COUNTRY
In the past 28 years, it's never happened for an opposition not to have its branches in every city and town. This situation must change at once, otherwise this party is risking to be atrophied and in some socialist strongholds, this party may not even have any branches at all.
THE INTERNATIONAL COMMUNITY
The international community is the biggest ally of the DP due to Lulzim Basha's strongest points, communication. Basha and his new team should have an impact on the international community concerning different issues which drive its political action. Basha must change his discourse with foreign diplomats, not by playing the victim, but by communicating with them in order to offer a true picture of the Albanian reality.
BERISHA
In the past five and a half years that Basha has been at the helm of the Democratic Party, he cannot complain that Berisha has not given him leeway. In fact, he has never said this, but many believe that he thinks it. It's really hard for Basha to be the successor of the party's historical leader and lead this party while this important figure still exerts a lot of influence within the party's ranks.
MEDIA AS AN ALLY
There have been many cases when Basha has accused the media of acting against him. Basha's style with the media is the same that Rama used to have when he was in opposition. The first ally that the DP should have is the media and journalists, regardless of the editorial policies that they follow. This is achieved through cooperation and not through arrogance.
THE LOCAL GOVERNMENT ELECTIONS SHOULD BE THE TEST OF FIRE
If for a moment we believe that the DP will lose the local government elections, then morale within this party and among the opposition voters will be low. However, what is everyone expecting the outcome of this Assembly to be when the DP lost the 2015 local government elections and the 2017 general elections in a shameful way? This is why the June 2019 local government elections should be the most important battle of the Democratic Party and the new team. This should not only be a simple battle, but the test of fire for Basha as chairman. Let's wait and see.
Note: The views expressed in this article are the author's own and do not necessarily reflect Albanian Free Press' editorial policy