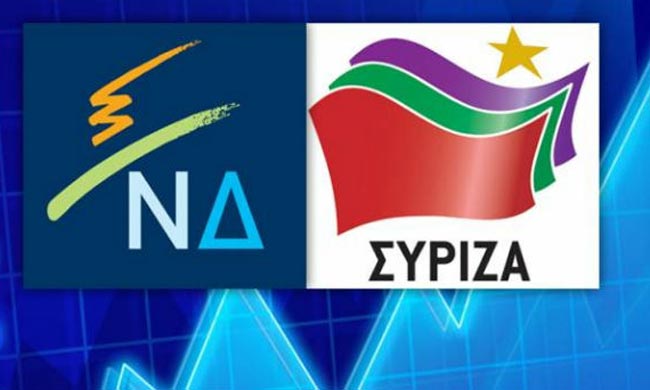 By Spiros Sideris – Athens
Latest opinion polls, conducted by the company Palmos Analysis, give SYRIZA an 8 point lead in voting intention, while there is a significant drop to New Democracy's rates and very low rates for PASOK and "River".
According to the new figures, the New Democracy gathers 17.7% in voting intention, while the main opposition party is in the lead with 25.8%.
PASOK is at 3%, the River at 2.3%, KKE 3.5%, ANEL 2.5%, while the Golden Dawn stays at 8.7%.
As the poll shows, the large drop in ND is due to the low coiling of its voters, some of whom goes to SYRIZA (6%), the Golden Dawn (5%), the ANEL (2%), while at the same time the leaks are much larger in PASOK, which losing one in four of its voters to SYRIZA, to the ND (6%), but to all other parties as well.
Regarding the coiling of voters, the opposition manages to keep the bulk of its electoral, with a drop of about 1% compared to the elections, which has gone towards the Golden Dawn, ANEL and ND.
In regard to how citizens view the results of the next elections, SYRIZA outweighs ND, with 53% of the respondents believing that the opposition party would come first in the next election, while 28% "sees" a victory of the ND.
As to how the public views the country's economy, 3 out of 4 disagree that the country's economy is improving. Also, 53% of the respondents disagree with the view that the country will not need a new memorandum, with only 33% agreeing.