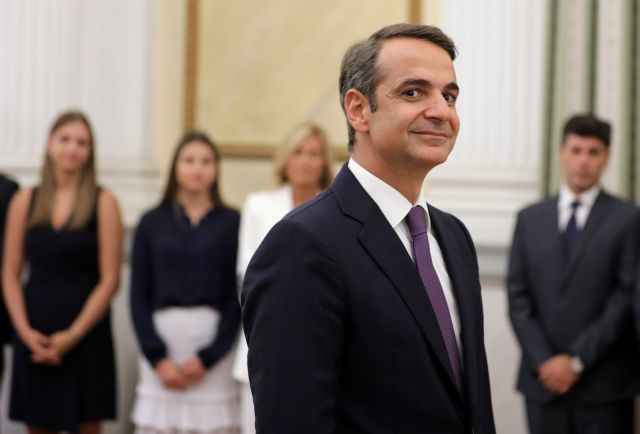 The first nationwide opinion poll since last July's general election in Greece was released on Thursday, with the majority showing support to the policies implemented by the new center-right government so far.
A survey by Opinion Poll showed the vast majority of respondents being pleased with the Mitsotakis administration since New Democracy came to power last July.
Specifically, 76.4% said they found the reduction of ENFIA property tax "positive", with just 2% saying it was "negative", as 43.15% said the economy is the most important issue the government should focus on. The abolition of university asylum by the Education ministry was deemed positive by 66.15% of respondents.
Moreover, 53.2% said they felt "more positive" about the future of the country since the national election, while 50.5% said Mitsotakis was more suitable for the Prime Minister's role, with just 20.75% opting for Alexis Tsipras.
Asked how pleased they were with the performance of SYRIZA in the opposition, 45.5% said they weren't pleased at all, while 29% said they were pleased "a little". Just 17.5% of respondents had a positive view of the party in opposition.
In terms or party preference, New Democracy opened up an 18 point gap on SYRIZA, with the center-right party on 41.9% over 23.07% for Alexis Tsipras's leftists. The Movement for Change (KINAL) is in third place with 5.37%, followed by the Communist party on 4.46%. The Greek Solution and DiEM25 parties that entered parliament for the first time in last July's election are polling just below the 3% threshold.
Finally, Citizen's Protection Minister Michalis Chrysochoidis was the most popular member of the cabinet, followed by Development Minister Adonis Georgiadis, Foreign Minister Nikos Dendias, Education Minister Nicky Kerameos and Energy Minister Costis Hatzidakis./ibna