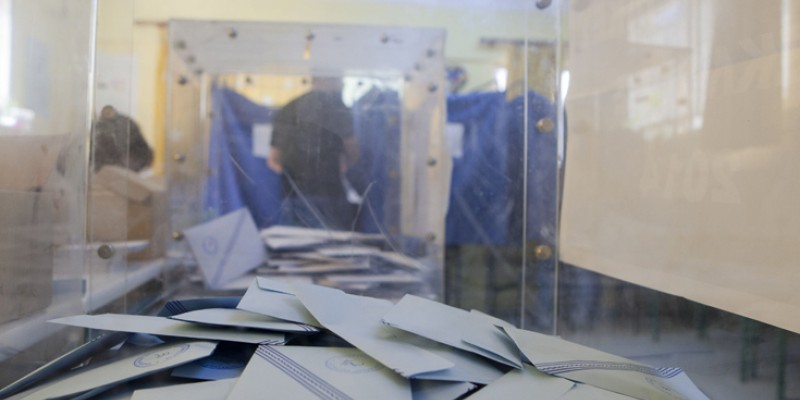 Athens, December 18, 2015/Independent Balkan News Agency
By Olga Mavrou
Three months after the elections a poll was conducted and the results show great disappointment, since 69% of the respondents expect the financial situations to deteriorate even more for their family income in 2016 (41% foresee a "serious deterioration" and 28% "some deterioration"). As far as it concerns the parties of the Greek parliament, major losses are recorded in the government (SYRIZA) but also in main opposition (the conservative party of New Democracy) though the poll compares the results with the percentage those parties took in the general elections of September without taking into account the great abstention. The abstention in the general elections was 43,4%.
For example the poll shows that the governing party  SYRIZA is now down to 20% which is a huge fall compared to the 35% the party got in the elections, but if abstention is taken into account, SYRIZA got in the elections only 19% of the Greek votes. The same applies for the main opposition party, New Democracy, which dropped from 28% in the general elections to 19% in the poll – if abstention is taken into account, ND did not have the approval of 28% of the electorate in September, but of the 17%. In the poll  31% denied to answer to Pro Rata but this is not comparable to the abstention, since nobody can say for certain how many of the respondents voted in the last elections or would vote in the next ones.
The poll was conducted on December 15 and 16 by the poll conducting company ProRata for the Greek newspaper "Efimerida ton Syntakton".
According to the poll, the extreme right wing party of Golden Dawn kept its grounds as third party with 6,5% (it was 6,9% in the last general elections), the Greek Communist Party (KKE) saw its popularity rise a bit (to 6 percent from 5.6 percent in September), the socialist PASOK dropped to 4% from 6.27%, the centrist "Potami" dropped to 2.5% from September's 3.67%, the ally of the government "Independent Greeks" to 2% from 3.7% and the Union of Centrists to 3% from 3.40%. The leftist party LAE seems stuck at 2,5%.