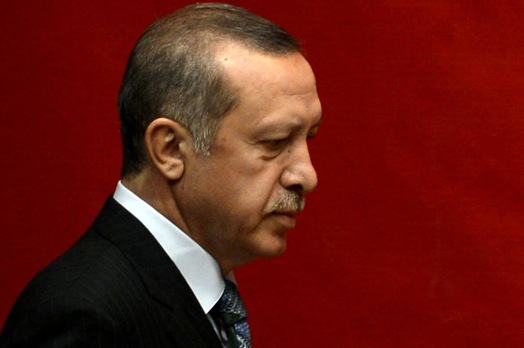 Ankara, March 12, 2015/ Independent Balkan News Agency
AKP appears unable to achieve self-reliance – The Kurds to play a crucial role
Turkish President takes to the streets to support the AKP!
By Manolis Kostidis
The latest opinion poll for the newspaper Sözcü has given impressive information regarding the voting intentions of the Turks for the parliamentary elections in Turkey on June 7.
According to the poll, the ruling AKP party will receive 40% of the vote, while the main opposition party 27.1%. The nationalistic MHP seem to reach 18%, while the pro-Kurdish HDP with 10.1% appears to be exceeding the national election threshold to enter the House.
This last part is the most interesting point of the poll as it is the Kurds' first attempt to enter the House as a party, since in the past their MPs were elected as independents in the cities of southeastern Turkey, easily achieving the 25% needed to enter the House as independents.
If the HDP, as the poll shows, exceeds this threshold, the AKP in the June election will not be able to achieve self-reliance as it will have about 243 MPs in the 550-seat Parliament and will need to form a coalition with another party. The HDP will have 58 MPs, who the AKP will essentially "lose".
There are scenarios of the possibility of the other three parties to create their own coalition government, leaving the AKP out, as the CHP will have 133 and the MHP 116 seats.
This information is perhaps what has led Recep Tayyip Erdogan to his decision to have electoral rallies. Although the country's president under the Constitution should be impartial and not support any party, Erdogan has already asked the Turks to support the AKP to elect 400 MPs to change the Constitution, which will give more powers to the president. Erdogan will be the first president of Turkey to hold a campaign rally in favour of a party.
"Erdogan is the Maradona of politics. As the Argentine had gone to Napoli and won the championship, so too Erdogan is necessary for the AKP", says political analyst of the newspaper Sabah, Rasim Ozan Kutahyalı.