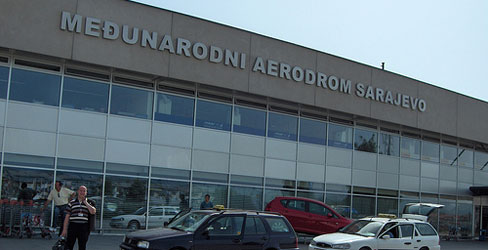 By Liljana Meshaj – Sarajevo
The so called operation "Gold" by B&H Prosecution Office was implemented in several locations in Sarajevo, Kiseljak and Pale. This morning 15 people were arrested as part of this operation, among which 10 customs officers of SarajevoInternationalAirport. The Head of Customs Office of Sarajevo Airport, Vahid Sadiković, and the entire shift of customs officers were arrested.
They are accused for being suspected for corruption acts by misusing their job position and authority, for the organized criminal actions related to bribery and other forms of facilitation of smuggling.
B&H Boarder Police Officers and Intelligence – Security Agency of B&H implemented actions within the framework of this investigation, ordered by Prosecutors Office of B&H/ the Special Department for Organized Crime, Economic Crime and Corruption.
Operation "Gold" resulted in the largest number of arrested officials so far under one investigation demanded by the B&H Prosecutors Office. One of the officials was arrested while he was on duty and the rest were arrested at their places of residence.
The interlocutor for indirect taxation of B&H said for Klix.ba that the operation was coded "Gold" since it had to do with investigation in regard to the import and smuggling of gold and other goods from Turkey, but mainly gold. This investigation has been going on for many months and during the investigation there were collected evidence for criminal acts against the arrested officials of SarajevoAirport.
Other suspects were arrested as well, apart from the officials of SarajevoAirport. The suspects are charged with many crimes relating to corruption, including bribery to help with the import of illegal goods but also misuse of their job position, receiving gifts and other forms of benefits and smuggling. All these criminal acts were very well documented, which indicates a serious crime that involves many customs officials.
B&H Prosecutors Office will conduct a financial investigation to determine the amount of illegally obtained benefits of these officials from these crimes.  B&H Prosecution Office together with police agencies and law enforcement agencies in B&H continues the fight against corruption in order to establish the rule of law on the European Path of B&H, is claimed in the statement of this judicial institution.