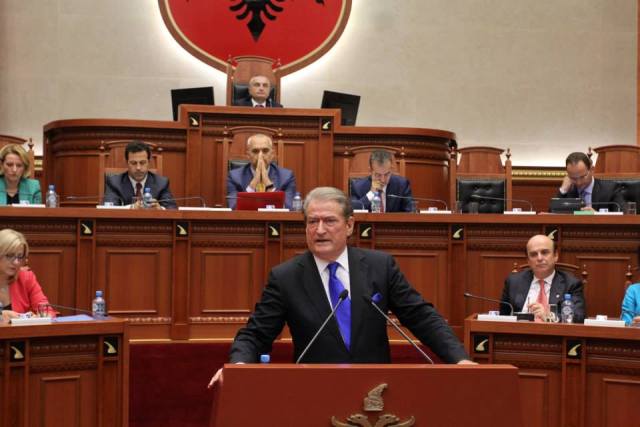 Tirana, October 31, 2013
Former Prime Minister, Sali Berisha declared today from parliament that the situation in the country is degrading faster than ever before.
He said that parliament has turned into the parliament of amoral attacks against businesses.
"How is it possible that this podium is used to take pride about laws and investments made by the previous government? What's the moral of all this? The bill that you discussed has been drafted a year ago with the strong support of international experts. In two months, besides anti constitutional acts, you have brought no other decent acts. Businesses have started to leave Albania massively, because authorized gangs are knocking on their doors. This is the most dangerous practice for the economy of our country", said Berisha.
Former premier Berisha said that the recent police operation to tackle the gambling industry was a total failure which resulted in the killing of the owner of a casino. /ibna/