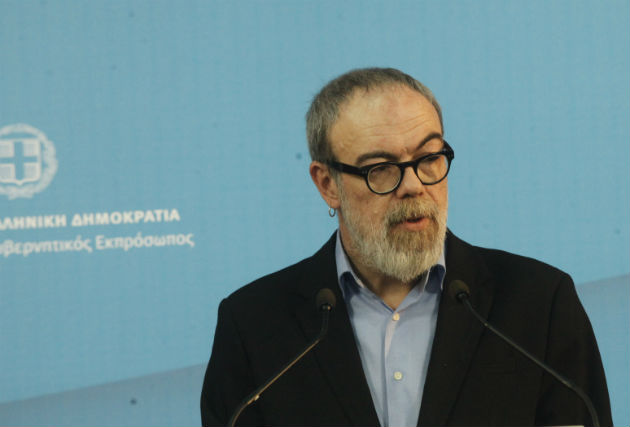 Athens, May 24, 2016/Independent Balkan News Agency
By Spiros Sideris
On Monday begun the transfer process of the refugees who are trapped in Idomeni, according to Giorgos Kyritsis.
The representative of the Coordinating Body for Refugee estimated that within ten days 9,000 people will have been transferred from the camp and the gas station of Polycarpos.
He made it clear that "this is not a police cleanner-operation, which will evacuate the area in a day, but a much smoother migration process".
The refugees will be transferred to the accommodation centers of northern Greece, where they will be recorded and renew their documents, namely in at least six former industrial sites in Thessaloniki of a total capacity of 6.500- 7.000.
In these are include three from the first phase of the rentals, located in Kalochori (a former factory, a former logistics company and a former supermarket chain store) and three additional spaces resulting from the second phase of the rentald (on Efkarpia, Thermi and Derveni). The structure that was reconstructed in Vagiochori will also be used.
In any case, he noted that the process described is the first phase of the refugee transfer from Idomeni and stressed that "in the second phase there will be allocation of the refugee population in all regions of the country".
Massive pressure is exerted on the government for the release of the railway line of Idomeni, the blocking of which denies passage of goods to FYROM and the rest of Europe, according to sources of the Coordination for the Management of Refugee Crisis.
Ten squads of riot police departed for Thessalonica to go to Idomeni to implement the removal operation.
Executives of the Ministry of Citizen Protection and the headquarters of the Police argued that at least for now, there won't be a "military character" operation.
According to the Police planning, focus initially will be placed on the movement of those who live in small tents scattered around the informal settlement in the fields, but also to those who are around the railway.
Already from the loudspeakers that have been placed in the camp in the neutral zone between Greece and FYROM the is people updated about to be transferred to the camps, with the available buses. According to reports, a large number of translators have arrived in Idomeni.