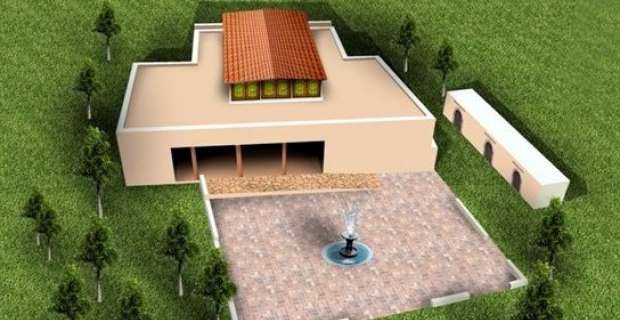 By Spiros Sideris – Athens
The way has opened for the construction of an Islamic mosque in Botanicos, as the Plenary of the State Council (CoS) rejected yesterday requests for its cancellation that had been submitted by the bishop of Piraeus, residents and the cultural club of the region, seeking to declare unconstitutional both the location and the state funding for the project.
The Plenary of CoS dismissed all constitutional objections, finding that the construction of the mosque is in line with the Constitution and does not violate the principles of equality and separation of powers, while it respects the constitutionally guaranteed freedom of religion.
The Bishop and the residents argued that the granting of public property, the public funding (1.1 million) and its placement in the specific location was made ​​in violation of the Constitution by unduly beneficial arrangements for Muslims, without the need to meet religious needs.
At the same time they emphasized that the public order and morality are threatened from the consequences of establishing a mosque in the city center ("daily noise disturbances, harassment, gathering of crowds of Muslims and hence the risk of violent religious flares").
The COE plenary chaired by K. Menoudakos dismissed all allegations of violation of the Constitution, noting that the laws 3512/06 and 4014/11 established the necessary legislative framework to ensure the ability to Muslims living in Athens to exercise their religious duties in a manner consistent with the overall public interest.
The state envisioned the creation of a mosque in the district of Botanicos by taking into account the large number of Muslims living in Attica, the absence of a comprehensive and uniform expression of the Muslim community, and the fact that in order for them to exercise their religious needs, there are approximately 120 illegal 'mosques' in operation.
According to the CoS (2399/14) "the criteria of the legislative choice do not violate, but rather are consistent with the constitutional principles of freedom of expression of religious belief and equality." Members of the State Council pointed out that this ensures the public interest in terms of the proper functioning of social life, while preventing the uncontrolled and illegal operation of "mosques" in places intended for residential or commercial use, scattered throughout the capital.
The construction of the mosque is scheduled to be made to a ​​17 acres area in the place of the old car workshop of the Navy in Botanicos.
According to the legislative framework for the mosque, once its construction is completed, the State will grand its free use to a private non-profit legal entity indefinitely. The private organization is called "Athens' Mosque Executive Committee'", which will be overseen by the Minister of Education, and will act as the administration, management and maintenance of the mosque.
In late 2011 the relative construction cost was estimated at €1.1 million, including the remuneration of the technical advisor. In September is pending for trial in the CoE the appeal of the residents against the tender.