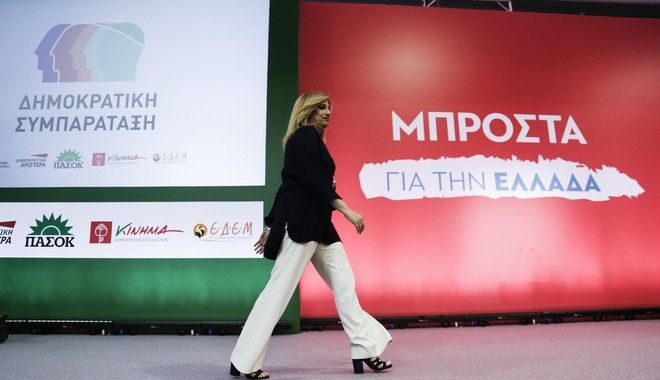 Consultations and nominations for the establishment of a new single entity of the Center-Left Area are continuing with an intense pace.
The parties and the movements of citizens participating in the process of creating the single entity are forming their play both in the battle for the leadership of the new party as well as the shaping of their political positions.
The list of candidates for the leadership of the new party is growing already, something that may indicate potential problems in the founding and ideology of the party.
In the Greek political scene it is not usual that parliamentary parties co-exist and create a single political body that lays claim to power. The last attempt was in 1961 with the establishment of the Center Union [Enosis Kentrou].
The Center Union was founded following a coalition of small parties of the centrist area under the leadership of George Papandreou on the 19th September 1961. It belonged to the centrist area but did not have a clear unified ideological orientation. He included politicians from different political backgrounds, from the left to the 'anti-Karamanlis' right.
A key link to all of these was George Papandreou's charismatic personality and the need for a strong pillar towards Konstantinos Karamanlis' National Radical Union [EPE] . The party eventually came to government in 1963, but the lack of consistency among the Centrist Union members resulted in the fall of the government in 1965.
Of course this does not mean that history will be repeated, since conditions are not the same. However, broadening the area does risk repeating the events of 1965.
It is now left to those who want to lead the united Central Left Party, to be exemplified by the past, to overcome their personal aspirations and move forward./IBNA