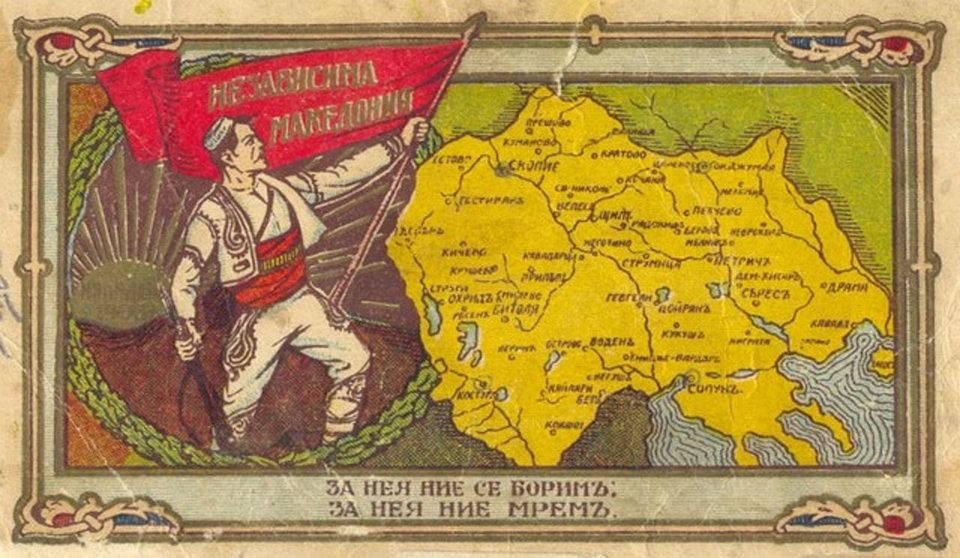 Shortly after the meeting between PMs Zoran Zaev and Alexis Tsipras in Sofia, Skopje media disclosed a new name tabled by the fYROMacedonian side. According to reports, the name was okayed by the Greek premier, as it was a proposal made by Zaev himself, as he said during the press conference.
The name in question that goes from one journalist's desk to the other is Republika Ilindenska Makedonija. According to IBNA's diplomatic sources it has been extensively discussed at the negotiations between Greece and fYROMacedonia.
The pros and cons of a name that its issue troubles the two countries for nearly 27 years.
Greece's proposal as described on the official page of the Greek Foreign ministry but also by the statements of the Premier and those of the country's Foreign minister is a "compound name with a geographical qualifier" ahead of the word "Macedonia" "for use in relations to everyone (erga omnes)", inside the country and abroad.
The proposed "Republika Ilindenska Makedonija" as is reported, is in full compliance with the conditions set by the Greek side and has a non-translatable name part, a condition that has been sought after and thus has been set during the 11-month-long negotiation process numerous times.
This was made clear during the press conference of Alexis Tsipras in Sofia in response to a question put to him by IBNA. "What I want to assure is that our positions remain uanltered. We are looking for solutions to all the critical issues, without, however, altering what we call "red lines". Even the name issue and how the name could give a message that separates Greek Macedonia and its history from the country that was created much later, fYROMacedonia, with which we are now seeking a common name, a commonly accepted name , is a crucial issue", the Greek Prime minister noted.
The negative point in the name is the historicity that characterises it as it refers to the revolt of Ilinden in 1903 against the Ottoman Empire. The maps accompanying the historical event include areas that belong both to Greece and Bulgaria, while it is considered a national holiday in Bulgaria, too. This could cause reactions.
To the fYROMacedonian side, the name has the characteristics that could be accepted by most of the political world in the country as well as by the citizens. The combined reference both to Macedonia and the unquestionable, top historical fact in the country, on the one hand, stimulates national sentiment and, on the other, weakens the rhetoric of the ultra-nationalist VMRO.
Its negative aspect remains the nationalist turn that the use of the name of a rebellion -that is also considered a Bulgarian national holiday- could take.
Of course, all this is speculative, as the two countries, Greece and fYROMacedonia, have not disclosed negotiation information so far; they are determined to make their decisions public when they reach an agreement…. / IBNA