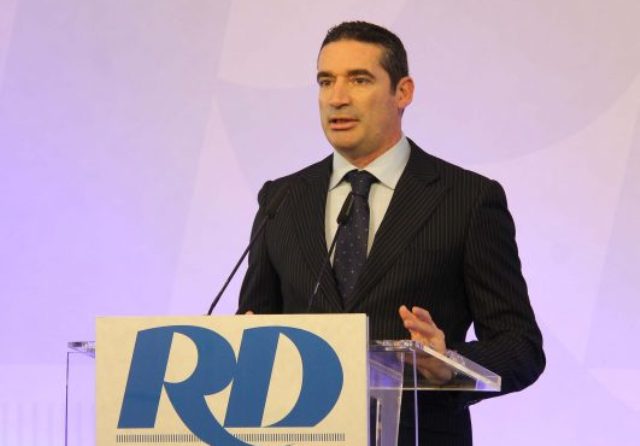 By Bledi Kasmi*
Some say that the new tax which has been introduced in the Nation's Road is not fair, because it is very high. Some others say that behind this tax lies a pure corruption affair and that Prime Minister Edi Rama will be in a 50-50 partnership with the Turkish company that will manage this concession, which will have a cost of an extra 600 million euros for the next 30 years.
Besides the two groups, there's a third group of critics who say that this tax will isolate a good part of the north. All these three groups of critics may be right, but what must be born in mind is the fact that this is not just a simple and temporary tax introduced by a government. This is a government decision based on hate. And once we have accepted this, then we can name it "tax of hate". There are at least three motives for Rama to introduce this sheer tax of hate.
The first motive relates to the isolation of the part of the population of the north of the country, which Rama has publicly labeled as "Chechens".  A few years ago, when he was Mayor of Tirana, he used to declare that he would introduce entry restrictions to Tirana for those who came from distant areas, entitling them to stay in the capital only two or three days a week. As a Prime Minister, he is now delivering a public promise, making the hate against the north of the country official.
The second motive relates to the history and the origins of the political force that Rama represents. Rama is a political descendant of Miladin Popovic and Dushan Mugosha. He can never forget their last will that Kosovo is Serbia. He is once again building a wall with Kosovo. This wall will make human and trade exchanges between the two parts of the country more difficult. The physical unification between Albania and Kosovo, which was achieved through the Nation's Road, is now again subject to the introduction of customs and new barriers, which unfortunately, are political measures.
The third motive has to do with the history of this road. This road is a history of an unimaginable success for Sali Berisha and his government. It was built within four years in a landscape considered to be as one of the most difficult ones in Europe. On this road, Rama sees himself worthless when it comes to the achievements of his government in these three years. With one billion USD of the taxpayers of this country, Sali Berisha united Albania to Kosovo, while in two years, Rama not only hasn't achieved anything similar to this,  but he has stolen 1 billion USD of taxpayers' money through corruption in customs, taxes, tenders and concessions. These are the reasons why today we have a Tax of Hate on the Nation's Road. Rama wants to make this road less and less accessible for Albanians.
*The author is editor in chief of "Democratic Renaissance", the first pluralist newspaper in Albania
** The opinion of the author doesn't necessarily represent IBNA's editorial line