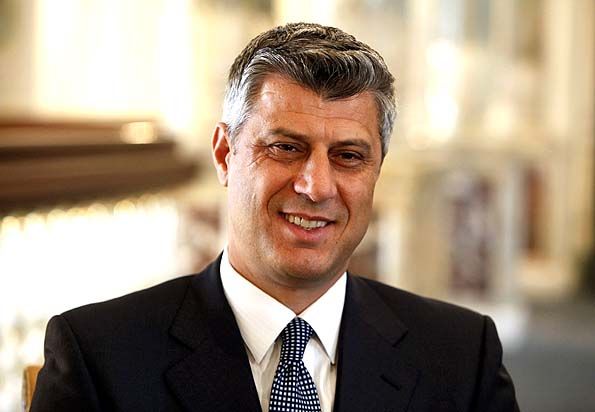 By Hashim Thaci
Today is the World Day of Refugees and given the bitter past that we've experienced, the people must remember this day and show solidarity with all the refugees of the world.
We must be proud that we faced the big displacement of 1999 with dignity and we must remember all of those who were beside us in this tragedy.
Our people is grateful to our Albanian brothers in Albania, Macedonia and Montenegro, who opened their doors to welcome us.
We will also be eternally grateful to the United States of America, European Union and other countries that helped our refugees in facing such large scale crisis.
Today, Kosovo is an independent state, which is rapidly developing its democracy and economy and is moving ahead toward its Euro-Atlantic perspective.
From a consumer of security, Kosovo has turned into a factor of security and stability, with high standards of respect for human rights and rights of the communities which it has achieved and the constructive role that it plays in the region.
In the near future, Kosovo will engage in an active role in the international level, being involved in those humanitarian missions in the world which will produce crises of refugees.
This way, we will testify that our state is a responsible actor in the global arena and that it has deserved the support for its independence and its accession in international organizations.
With this, I'd like to point out a very important testimony produced by the tragedy of displacement that we saw 15 years ago.
Almost all Kosovar refugees immediately returned to their country after the liberation of Kosovo.
Besides being a testimony of the vitality and strength of our nation to recover, it has also been a proof of the love and strong bond of Albanians in their land.
That massive return of our refugees is a clear proof which rejects every ridiculous claim circulating in Europe, spreading panic by saying that liberalization of visas for Kosovo would bring large numbers of Kosovar refugees.
Therefore, every sort of prejudice which further delays the liberalization of visas for Kosovar citizens is dishonest and groundless.
*Message of the prime minister of Kosovo on the occasion of the World Day of Refugees
** The opinion of the author doesn't necessarily represent IBNA's editorial line