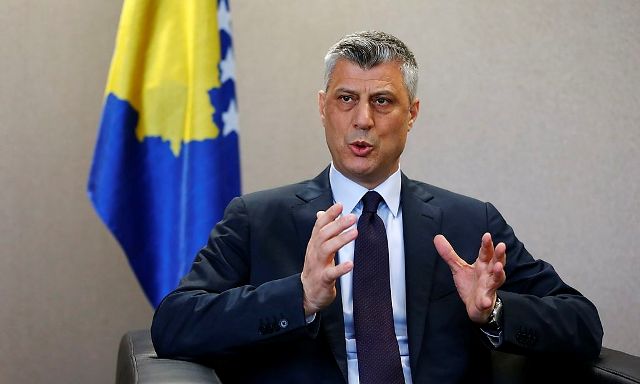 By Hashim Thaci
Kosovo's Foreign Minister
As citizens of Kosovo,  we remember what it means to be a refugee, but also the importance of finding solidarity, caring and coming up with a solution to the crisis.
European hospitality saved our nation and for this, we are always grateful.
Today, Europe is facing with a new wave of refugees.
We must work together and react by showing once again our solidarity, but also search for solutions of conflicts which are producing thousands of refugees.
Kosovo was a country of origin for refugees, but it's no more.
We faced a wave of migration at the start of this year, but we were successful in stopping it.
An information campaign by the government made our citizens aware of the fact that they will not be accepted as migrants in Europe.
Alongside this, law enforcement mechanisms arrested the traffickers of human beings.
Kosovo is producing results in the fight against organized crime and corruption. As a result of these measures, the number of refugees from Kosovo has seen a drastic drop since March.
We're now at the phase of bringing these citizens back home.
According to EUROSTAT, so far we have repatriated more than 15 thousand citizens. The current wave of refugees from Middle East is not going through Kosovo.
We know that routes change and we are closely following these developments and getting ready for anything unexpected.
Kosovo wants to be part of projects in addressing this new challenge. This is the reason why have expressed our readiness to welcome around 500 refugees, should the need arise.
As part of our efforts to contribute in the security of our continent, we're closely collaborating with the countries of the region, Europe and beyond.
But Kosovo must also be a member of security organizations, such as INTERPOL and EUROPOL.
Without this accession, there can be no cooperation, exchange of information will be slow and full of flaws.
This cooperation and exchange of information is very important in fighting extremism and terrorism.
Kosovo is an active part of the Global Coalition in the fight against ISIL.
Last week, we participated in the summit chaired by US president Obama in the United Nations, to discuss ways on how to fight violent extremism.
Kosovo is assuming its role as an active part of international community.
International community must also accept Kosovo as an active member and the European Union must support us by lifting the visa regime, based on the delivery of criteria.
*The speech of the deputy Prime Minister Hashim Thaci in the High Level Conference on Eastern Mediterranean/Western Balkans
** The opinion of the author doesn't necessarily represent IBNA's editorial line