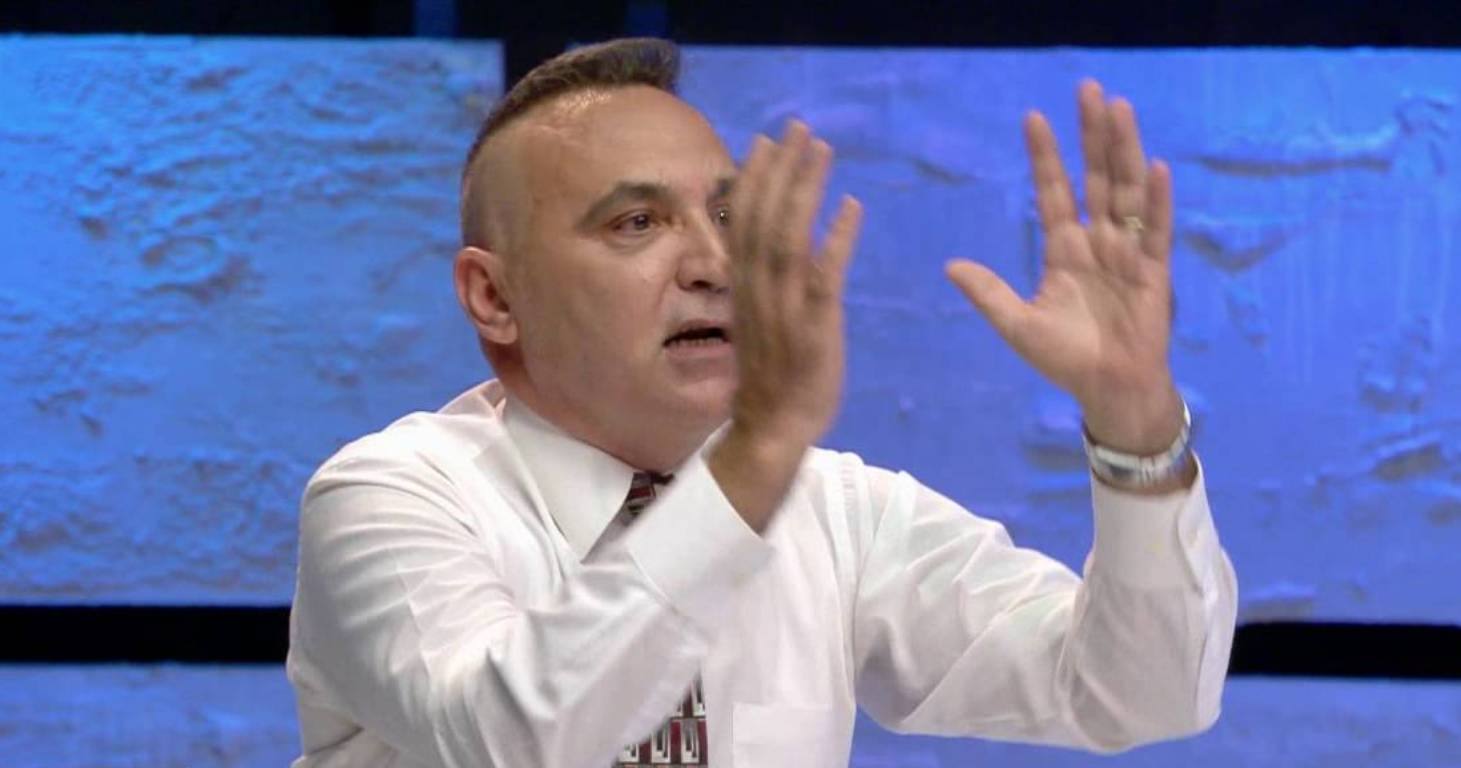 This article has been written for Albanian Free Press newspaper and www.albanianfreepress.al
By Eduard Zaloshnja
It's been years that American newspapers publish many surprising conspiracy theories about Donald Trump. However, serious media outlets have not paid too much attention to them. They have published investigative reports on different aspects of Trump's businesses or the connections of his entourage with Russia, without coming up with conspiracy theories.
However, ahead of Putin-Trump meeting, New York Magazine (which has won several national awards for its articles), made the first attempts to connect all the investigative reports on Trump to a conspiracy theory, which has 10 to 20% probability. According to this theory, KGB and its predecessor, FSB, may have been in possession of something through which they are blackmailing Trump today (the article is very long and you can read it in full by clicking the following link http://nymag.com/daily/intelligencer/2018/07/trump-putin-russia-collusion.html ).
According to New York Magazine, Jonathan Chait, until 1987, Trump had manifested no interests whatsoever in politics. Up until then, he was known to be an ambitious businessman from Queens, who wanted to make his way up to Manhattan. In 1987, he was invited by Russian officials to build a big hotel in Moscow. Immediately after this visit to Moscow, Trump paid for an article at New York Times, where he called on the US to withdraw all of its military bases in Japan arguing that Japan was benefiting from American defences, while it had a trade surplus with the US.
At that time, the KGB's strategy was to seduce or blackmail western politicians, intellectuals and business people, with the aim of causing divides in their countries and clashes between the US and its allies. A withdrawal of American troops from Japan would be a strategic advantage for Russia in its eastern coast.
Until 1992, Trump had displayed no ambitions to become president of the US, but, after Bill Clinton's victory, he started to allude that he would be running for the Democratic Party. This coincided with the time when Trump's company was on the brink of bankruptcy and American banks were not issuing loans. Who rescued him at such a difficult moment? Branches of Russian banks and Russian clients who purchased unsold luxury apartments…
"The Russians have purchased most of our real estate", Trump's eldest son used to brag in 2008. "We don't need US banks, because are able to secure the funds that we need from Russia", Trump's youngest son used to brag in 2014.
One of KGB's methods (FSB's too) to secure compromising information for important visitors in Moscow was by installing hidden cameras in luxury hotel rooms. In 2013, Trump visited Moscow as part of a world beauty contest. According to the media, FSB has recorded several images of orgies in a hotel in Moscow, in the same bed where Obama had slept (which Trump started to hate since Obama publicly mocked him during the time he was president).
Trump has categorically denied having slept in that room, saying that he has only stayed five minutes there to get changed. Later, investigative journalists, Michael Isikoff and David Corn discovered that Trump had spent the whole night there and not just five minutes.
Besides Trump's visits in Moscow, the long article published by New York Magazine also analyzes the numerous connections that Trump's entourage had with Russia, amongst which Paul Manafort, the head of Trump's presidential campaign. Manafort is currently in jail, accused of illegal money transfers from Russia.
Before leading Trump's campaign, Manafort had worked in Ukraine for the former pro-Russian president, Yanukovitch, who was paid by Putin's closest oligarch, Oleg Deripaska. In Kiev, Manafort's closest collaborator was a former agent of KGB, who was now working for an NGO. According to an indictment issued by special prosecutor Mueller, this person continues to be an FSB's covert agent.
In the recent days, the US Attorney General published an indictment accusing 12 agents of Russian secret services and three organizations connected to them, for conducting a masked cyber offensive in Trump's favour (damaging Hillary Clinton) during the 2016 presidential elections. According to the New York Magazine's article, Putin was interested to have Trump in the White House. Meanwhile, Trump's positioning on Germany (like his previous positioning on Japan) seems to suit Putin very well.
All we have to do now is to wait and see what will happen after the meeting between Putin and Trump. Will Trump continue to lead a policy of conflicts in Europe (which suits Putin)? Will he recognize Crimea's annexation by Russia and most importantly for us Albanians; will the US withdraw from the Balkans?
Putin's policy for the Balkans is to bring back the old areas of influence in the peninsula; namely, for Austria to exert its influence on countries which have a catholic majority, Russia to exert its influence on countries with an orthodox majority and Turkey to exert its influence on countries with a Muslim majority.
However, the US' military and political presence in the Balkans acts as an obstacle for this. If Trump decides to withdraw from the Balkans, then we will see the gradual withdrawal of US forces, especially from the Bondsteel basis in Ferizaj, which is the largest American base in the Balkans.
Note: The views expressed in this article are the author's own and do not necessarily reflect Albanian Free Press' editorial policy