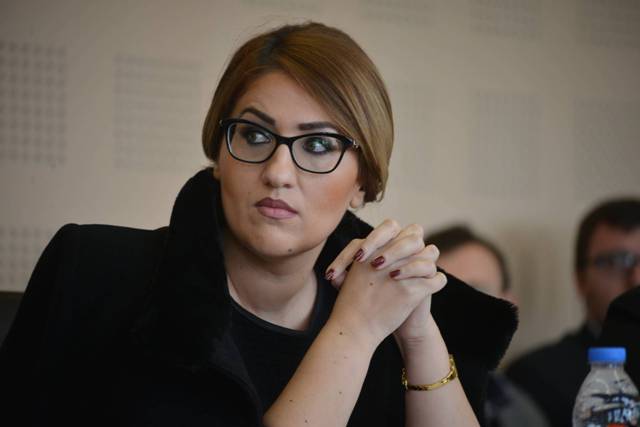 "The case of demarcation with Montenegro is a decisive test for the integrity of a member of parliament. Before we vote, each of us, representatives of the people, must recall the oath that we have taken. We, members of parliament, must be aware that this vote is decisive. Is it better to revisit a shady process of open a new wound?!"
By Margarita Kadriu
To vote an agreement which is suspected to threaten territorial integrity is a violation of oath, law and an anti-nation act. Parliament of Kosovo is ahead of a strategic decision, but also in a state of confusion due to the government's lack of transparency. Even vice US president, Joe Biden, criticized the government of not being able to clarify the border demarcation, thus sparking consecutive reactions, especially in circles of experts of science, geography, demography, history and law. The concealment of a three year process during which the State Commission, created by the Kosovo government, negotiated with the Montenegrin side, provoked strong suspicions, when the official version of the demarcation was made public.
The government's pressure to legitimize an agreement, which based on the opposing arguments, takes away 8200 hectares of land from Kosovo, raised many question marks. Borders are not decided every day. In thousands of examples, state borders are a source of conflicts, wars, bloodsheds and divisions.
As a new state, Republic of Kosovo must be careful in every step of the way, respecting all international partners, but especially by protecting national interests.
A member of parliament, who is representative of the people, would not vote an unclear  agreement, damaging and lacking full transparency. The State Commission acted as if it was dividing a plot, based on the cadastral principle, although international law determines other criteria in the demarcation of borders between two states.
We, members of parliament, must be aware that this vote is decisive.  Is it better to revisit a shady process of open a new wound?!
My vote is not in favor of such agreement. It goes without saying that demarcation with Montenegro and all neighboring countries must be done. I am in favor of demarcation with Montenegro, as a neighboring country, but I say no to this unclear, damaging and non transparent agreement.
The solution to this is the creation of a new commission, more competent and comprehensive and to guarantee transparency in the process of talks.
On the other hand, it is not true that if the demarcation process with Montenegro fails, we will be isolated, like the government claims. Fighting crime and corruption is the main undelivered criterion which keeps us far from the European path. Being against the lack of transparency, corruptive power, shady deals with the territory and anti-nation policies, it goes without saying that I am against this agreement, which brings many problems, unnecessary tension and doesn't solve the problem.
It is more than clear that the current State Commission has not negotiated the demarcation with Montenegro and as a result, demarcation is one sided. A new commission, where the opposition must also have its experts, must revisit the agreement to avoid territorial consequences.
*Independent MP in the Parliament of the Republic of Kosovo
** The opinion of the author doesn't necessarily represent IBNA's editorial line