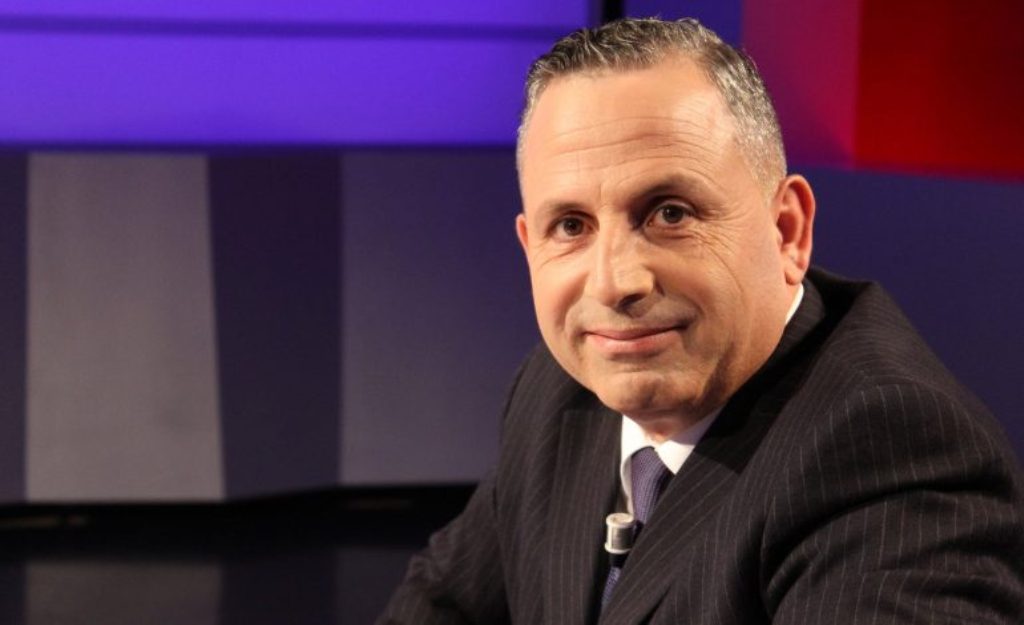 This article has been written for Albanian Free Press newspaper and www.albanianfreepress.al
By  Roland Qafoku
The decision to postpone the opening of accession talks for Albania for another year was both good and bad news. But, 28 years after the collapse of the communist regime, our political class, which is driven by an oriental mentality, continues to be engaged in pointless propaganda even when there's no need for it. Instead of showing their humility in front this decision and deliver all the conditions imposed on us, the majority and the opposition still try and convince the people of this country that for the government, this is a great success, while for the opposition, it's the biggest failure that the government has ever registered and that this government should resign as soon as possible. This is a disgraceful political class and we do not deserve it. How is it possible that our political class continues to act with such a typical Balkan mentality in such important moments for the country? How is it possible that they consider themselves to be modern politicians and yet they behave old fashion? How is it possible that politicians such as Edi Rama and Lulzim Basha cannot come to an agreement on an important issue such as the one concerning EU integration? This are questions that these two leaders should ask themselves. Those two are the ones to be blamed for the current situation that Albania is in today. They are the ones who have not been able to reach consensus on such major issues for the country. Of course, the prime minister bears a large part of this responsibility, but in Albania's conditions, the lack of cooperation on such important issues may also be blamed on the leader of opposition. We're not saying that Basha and Rama should strike deals such as the one that they struck last year, which has not yet been made public. We want them to strike transparent deals which serve the interests of the country.
First of all, the government and the prime minister must not consider this decision as an achievement and even less, a battle won by the government. Prime Minister Rama says that this decision came thanks to the reforms that this government has undertaken. Mr. Rama, if you've carried out reforms, well done! But, given that you consider yourself to be a modern politician, then you should also give credit to your predecessors. Without the reforms that were carried out by prime ministers Fatos Nano, Pandeli Majko, Ilir Meta, Sali Berisha, you would have never been able to achieve your reforms. At least, in a moment such as this one, you should give credit to your predecessors. If the EU takes a positive decision on Albania, then all the previous governments must be given credit for this. You should abandon this mentality of yours that Albania was reborn after you came in power and that everything that existed before, had no value. What you're doing is not a European modern way of doing politics.
Secondly, it's true that the decision says that the accession talks have been postponed until next year, but the EU has not given a date. What's more, the EU has also added a few conditions which are hard to be delivered by Edi Rama. There are a number of international reports stating that Rama's government has not offered the expected results in the fight against crime, traffic of narcotics and the fight against corruption. Meanwhile, economy is the most important element. In the past five years economy did not improve and today, it seems to be worse than it was. Based on this, Edi Rama should consider this decision that was taken for Albania as both successful and a failure. As far as the performance of his government is concerned, yes, he should consider it as a big failure. In September 2013, when he entered office, Rama publicly declared that in 10 years time, he would make Albania part of the EU. Not only this date seems so far away, but 5 years after coming into power, Albania hasn't still launched the process of accession talks. This is why the Prime Minister should be humble in front of this decision and should not sell his failure as a success and the EU's slap as a kiss on the cheek.
Last but not least, the opposition should not consider this as a failure and a scandal. The opposition should not exempt itself from this. We cannot understand this extreme zeal demonstrated by the opposition to consider the decision to postpone the start of the talks as an accusation for crimes against humanity committed by the prime minister. This behavior shown by the Democratic Party doesn't show maturity. This sort of reaction seems identical to the one that the Socialist Party used to have when it was in opposition.
The Democratic Party has been a national asset in the past 28 years, both in government and in opposition. As a result, it shares as much responsibility as the Socialist Party which is currently in power. This party should not rejoice when the EU postpones the opening of negotiations for another year and it cannot consider it as a failure which is only attributed to the government.  Albania doesn't belong to Edi Rama or the Socialist Party. Albania belongs to Albanians. Governments come and go. Prime ministers too. But, Albania is one and because of this, the Democratic Party must be more focused on issues concerning Albania rather than overthrowing the government.
To conclude, this decision may be considered as both good and bad and there's only one solution to this situation: The government should be humble and the opposition should act in a mature way. Politicians of both sides may argue about anything, but when it comes to EU accession talks, they should sit down and collaborate. This is the only way Albania will become part of the great European family.
Note: The views expressed in this article are the author's own and do not necessarily reflect Albanian Free Press' editorial policy