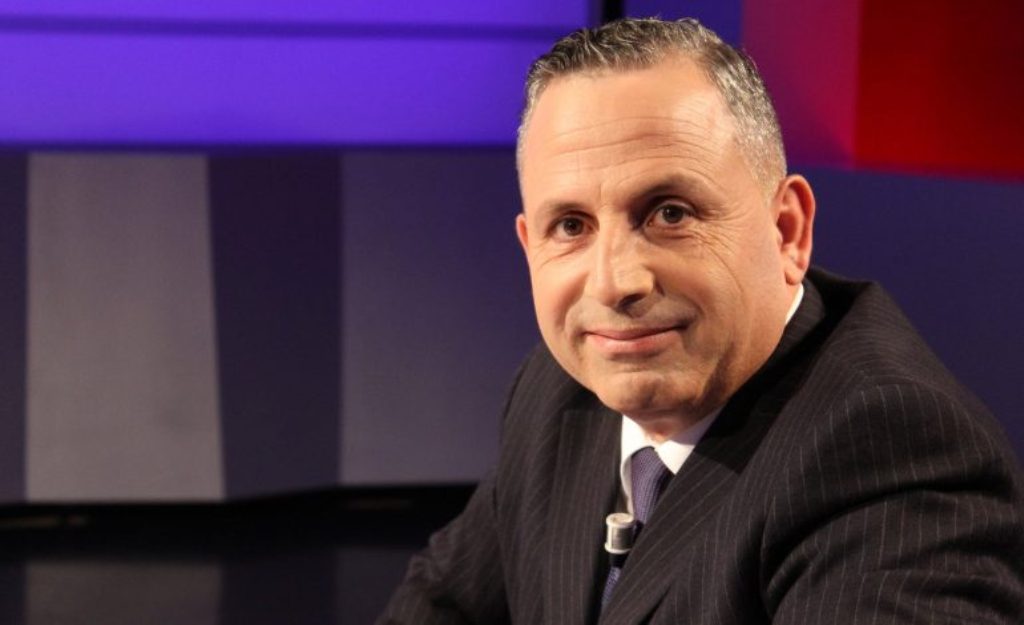 This article has been written for Albanian Free Press newspaper and www.albanianfreepress.al
By Roland Qafoku
The images that we saw on June 18 in the parliamentary media committee, where the mayor of Tirana, Erion Veliaj was summoned for a hearing, were somehow identical to the ones in 2002 when a special committee had summoned mayor Edi Rama. At that time, mayor of Tirana, Edi Rama was a rising star, considered to be an excellent finding of the Socialist Party. The left wing considered him as the best model of the local government in the country and the majority of the residents of Tirana were "infatuated" by the tall mayor who brought radical changes in a dirty and hopeless city. He became a symbol and in the 2003 campaign for the local government elections, a DP candidate promised his voters that he would transform their city like Rama had transformed Tirana. But, this didn't last very long. The famous agreement reached between Fatos Nano and Sali Berisha, caused many victims and Edi Rama was one of them. An unprecedented attack was launched against mayor Rama, causing his approval ratings to fall significantly. The opposition started to launch all sorts of accusations against him, while the Socialist Party didn't react at all. All of this culminated when a parliamentary inquiry committee was set up. Suddenly, the shining star saw himself in the eye of the storm. The mayor who was supported so much by the majority, was abandoned by it. Meanwhile, the Democratic Party was rejoicing, thinking that it had finally caught the "big fish" of that time. Edi Rama's images with a megaphone in his hands, sweating and embarrassed, showed that he was going through a real test four years after he had entered politics. In front of him he had a hoard of democrat politicians led by late democrat MP, Sokol Olldashi. Of course, this was a clear strategy of the Democratic Party at that time to damage Rama's figure. In a few months, Rama would run for a second time as mayor and the DP wanted to hurt his chances of winning as much as it could.
These were the moments when Edi Rama may have taken another important decision in his political career, to achieve further successes and to take his revenge. In order to do this, he had to aim for higher, for the post of Prime Minister.
So, we can say that Erion Veliaj's presence in the media parliamentary committee is similar to Edi Rama's during that time. Despite the fact that he has fought several battles during his political career, Erion Veliaj had never seen anything like the June 18th session, where swearing and physical clashes were present. Veliaj is following the path that has been followed by all Albanian politicians who have managed to reach the peak and managed to become prime ministers. There are many rumours saying that Erion Veliaj may succeed Edi Rama, so Veliaj is eagerly following this path.
A few moments after he was elected chairman of the Socialist Party, Fatos Nano was arrested and was given four years in prison. This was the highest price that an Albanian politician has ever paid. However, this confirmed him as a politician and made him prime minister twice.
Meanwhile, after resigning as president, Sali Berisha had to rise from the ashes following several consecutive processes, which culminated in November 2002 when he was held for 4 hours in a police station in the capital. Even to this day, the prime minister of that time, Ilir Meta is still surprised how that could happen.
Fatos Nano managed to become a prime minister. Sali Berisha managed to become prime minister. Edi Rama managed to become prime minister. Erion Veliaj is training to become prime minister, but in order to become like the three former ones, he needs a lot of training. To achieve this, he needs to face difficult situations. However, the DP is helping him. The attack launched against him on June 18th proved that in order to advance in his career, he should face more of the same. Unaware of this, the Democratic Party is helping him. One day, Erion Veliaj will become prime minister. Is this not the way prime ministers have been elected here?
Note: The views expressed in this article are the author's own and do not necessarily reflect Albanian Free Press' editorial policy