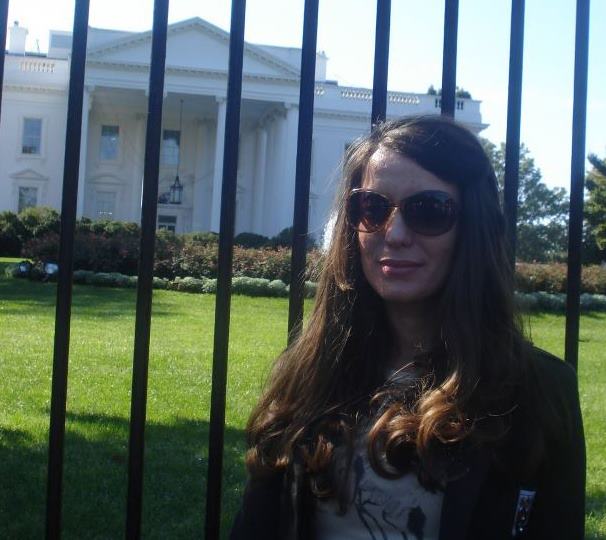 Pristina, October 10, 2013
Today is the World Day of Mental Health, October 10, which is promoted by the World Health Organization in order to raise awareness on mental health. This is the time when we speak and promote mental health throughout the world. There's a talk about psychological programs advancements, preventive and treating ones. But, in our country, we still don't offer psychological services in the majority of schools, although our educational system faces more issues of the mental health.
The topic for 2013 is "Mental health and elderly people". In spite of the great importance of this topic, I must focus on the topic of "Harassments in the schools of Kosovo"-physical or verbal aggressions, with the scope of injuring the other person. The motive for this is a video which circulates in social networks, where a female student manifests aggressive behavior against her fellow student. This video led many Kosovars to judge the behavior of girls. But, this is only a video which shows one of the cases of harassment that students make to each other, but there are many cases which are unheard of, unseen publicly and in shadow.
Think of the teenagers which every day or every week must face such harassments. They cannot protect themselves and don't offer any cause to be harassed. Their harassments do not end in schools. They are also harassed at home through messages or other digital forms. The harassment problem is not only present in schools, but also in culture, community, family and social groups.
Kosovo is not the only one where such cases are encountered, as other countries too, such as the USA have such cases. But, we lack the professional approach to treat such issue. Our schools do not have psychologists which offer confidentiality for a student who talks to him and who has been harassed. Besides this, our schools do not offer the option where a student receives lessons on how to manage anger or how to resolve conflicts, psychological programs which are offered by psychologists. We must also realize that it's not only the victim that seeks help, but also the perpetrator of the acts and those who enforce such behavior by laughing or filming.
We must deal with the essence of the issue. We must not only analyze, but also undertake steps in reducing such cases. Harassments of such nature are not new to Kosovo, as they have existed even before in our society. But, the approach of "making a blind eye and a deaf ear" in these cases doesn't help us at all. This doesn't help neither the children and teenagers of today, nor the grown ups of tomorrow, as they will face degrading names that they will be called, the mocking of their fellow teenagers and the physical attacks that they suffer.
Let us gather together to talk and act on the numerous cases that happen on a daily basis in our schools in Kosovo. Let us raise awareness on the problem of harassments. We have teenagers who have been physically or verbally bullied in schools in order to hurt them. Facing such harassments doesn't make teenagers stronger, but leads to: suicidal ideas, depression, anxiety, feeling of solitude, less self esteem, lack of results in school.
As a society, it's up to us to take action and speak openly and not blame only the parents for the education of these children. As political leaders and school managers, it's up to us to develop preventive programs, curriculums and strategies in schools on the topic of harassments. As part of the community, it's our responsibility to educate our children and to create them an environment where every time they feel concerned, someone should take care of them. As fellow teenagers, it's our responsibility not to mock our fellow teenagers with the scope of not hurting them. Above all, we must react when we see cases of physical injuries or mocking behaviors against our friends. Nobody has the right to hurt someone else in any shape or form. Physical attacks can be easily remedied, but the emotional and mental ones, although invisible to the others, are wounds that last long. Each of us can contribute in our way.
Act, don't be passive!