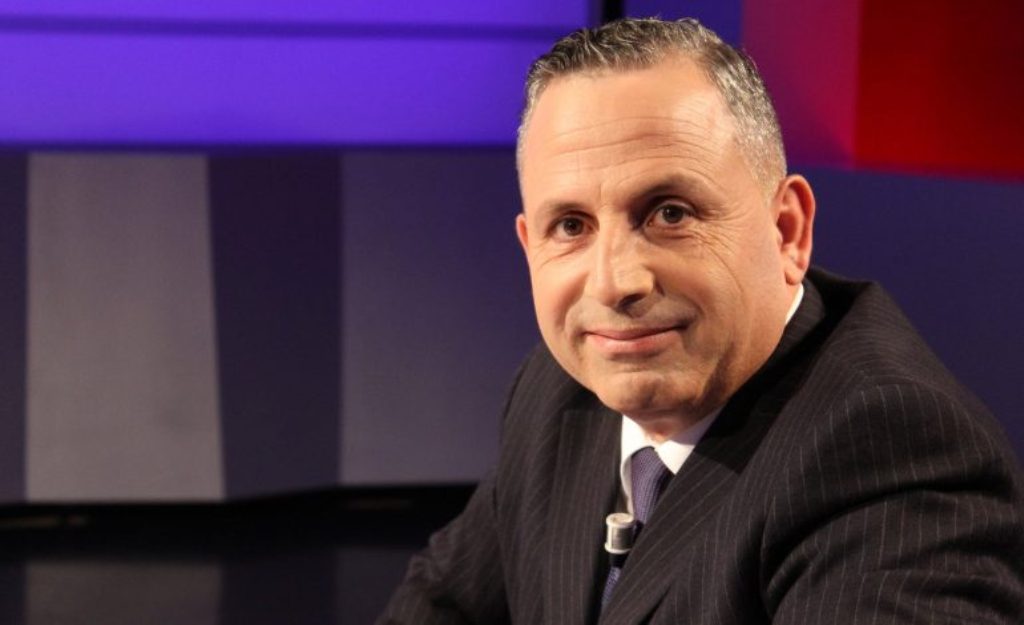 This article has been written for Albanian Free Press newspaper and www.albanianfreepress.al
By Roland Qafoku
The failure to open EU accession talks, an economy which is not keeping its promises and expectations, 400 thousand Albanians who have left the country from 2013 until today, while the CIA has qualified us as the main country for money laundering and organized crime and the first in the world for the consumption of cocaine as percentage of the population. Law and order are at a crossroad and here we're not talking about statistics, but the fact that the world of crime has revived. These facts are a real alarm bell for Prime Minister Rama's government at the end of the first year of the second term in office. Meanwhile, for the majority of Albanian people, it's one of the biggest reasons to feel pessimistic and without hope.
But, it looks like this hot season was not as hot for Edi Rama himself. While everyone was and is expecting a cabinet reshuffle, it seems that PM Rama is now reluctant to do this. Five years have gone by since he entered office, but Albania continues to be a country without hope where many people don't see themselves living here forever.
In spite of this situation, although he announced that September would see changes in the governing cabinet, Rama seems to be stuck in the same gridlock as his predecessors when they started their second term in office. On April 28 of this year, PM Edi Rama declared:
"Changes will be made if needed in September and these changes will apply to ministers, ministries or departments if their performance has been poor".
Meanwhile, three months later, on July 31st during a TV show, Edi Rama said:
"We have introduced a new system to evaluate the performance of ministers and deputy ministers. This will also apply to other agencies of the administration. Everyone should meet their objectives and targets".
Meanwhile, on August 24th, during an informal work meeting held in Vlora with cabinet ministers, Rama did not mention anything regarding a cabinet reshuffle. The Socialist Party is expected to hold its assembly in the coming days; however, not many people are enthusiastic about the idea of a cabinet reshuffle. Nevertheless, Rama may launch his idea again. In this situation, two things are certain. First, all the ministers are in panic and secondly, Edi Rama is facing a big dilemma about finding the best people to replace those with a poor performance.
PM Rama is in serious difficulty. We all remember his pledge that in 10 years time, he would make Albania an EU member, while this would be the best government the country had ever seen after Ismail Qemali's cabinet. Economy is weakening, the education system has failed, Albanians are leaving abroad, while the government declares that employment has grown. This government is suffering from the second term in office syndrome and there needs to be a miracle to bring it back on track for the next three years.
ARROGANCE
During the assembly held by the Socialist Party on April 28th, the Prime Minister and chairman of the SP, Edi Rama said:
"There's a threat that we may be branded as an arrogant government? Why do people say that we govern in an arrogant manner? We should find out which part of the government is considered to be arrogant due to the painful reforms that we're undertaking and which part is considered to be unjustly arrogant with the people. What happened in Kukes was a big lesson for us. It made us understand our responsibility and taught us to explain our true intents before we're branded as an arrogant government."
Mr. Rama, your government is very arrogant and this is the type of arrogance which you used to criticize when you were in opposition. But this arrogance continues to be present in offices, administration, tax offices, customs, hospitals, schools and everywhere else. You promised you were going to heal it, but you failed to do it. There are heads of departments who claim that they have a good relation with you and that they don't really care that much about their minister.
There are arrogant ministers who believe that Albania would be worse off if they weren't ministers. There are heads of local government who are more arrogant than ministers themselves. Not only you keep them there, but you're thinking of running them again.
German chancellor Bismarck used to say: I can even govern a country which has weak laws for as long as there are competent civil servants. Your government failed to find and train these competent civil servants. This was your bet and I'm not expecting you to win this bet in the next three years.
ECONOMY
With an economic growth just above 2%, Albania is not performing as we expected it to perform, despite numerous promises that economy would flourish and poverty would come to an end. The images of a poor family in Shijak were, as the Prime Minister said, worse than he had thought. The irony here is that the one who we expected to see with that family was Lulzim Basha and not Edi Rama, while it's Edi Rama who confirms in front of everyone how poor Albanians really are.
No foreign investors are coming and the fact that Albanian entrepreneurs are buying everything with the government support seems to be scaring away many foreign businesses. Rama has promised many times that we would see foreign investors coming in the country, but instead, all we have seen are big Albanian entrepreneurs with big debts. It would be impossible to improve the Albanian economy with these sorts of entrepreneurs. It's true that this year, 300 million euros earned by foreign entrepreneurs in Albania left the country, but one foreign investor in our country is better than hundreds of rooky Albanian investors who are lacking experience. Of course Albania has successful business people, but it looks like the most successful ones mind their own business and they don't have time to dine with politicians, ministers and the Prime Minister.
SECURITY
This is a very complex field. The fact that 100% of crimes have been solved and the fact that there were only 54 murders in a year, cannot be considered as an achievement for police. Besides international reports for money laundering and criminal gangs, the fact that 70 people have lost their life in road accidents in the past three months, make the situation very alarming.  The Prime Minister has more reasons to support rather than criticize the ministry of Interior. Rumours that he may remove minister Xhafaj will only interest those people who have a problem with the vetting process within police. We can understand the criticism coming from the opposition, but we cannot understand the demands coming from the majority for the minister's removal. Nonetheless, what's more important is the support that Rama should offer to police; logistically and morally.
………
In his book "Sacrifice", Edi Rama writes: My father used to say that there's nothing better than leaving a good memory behind. He successfully achieved this.
What will people say of Edi Rama once he's no longer in this post? In my opinion, the memories of the past five years have not been happy ones.
Note: The views expressed in this article are the author's own and do not necessarily reflect Albanian Free Press' editorial policy