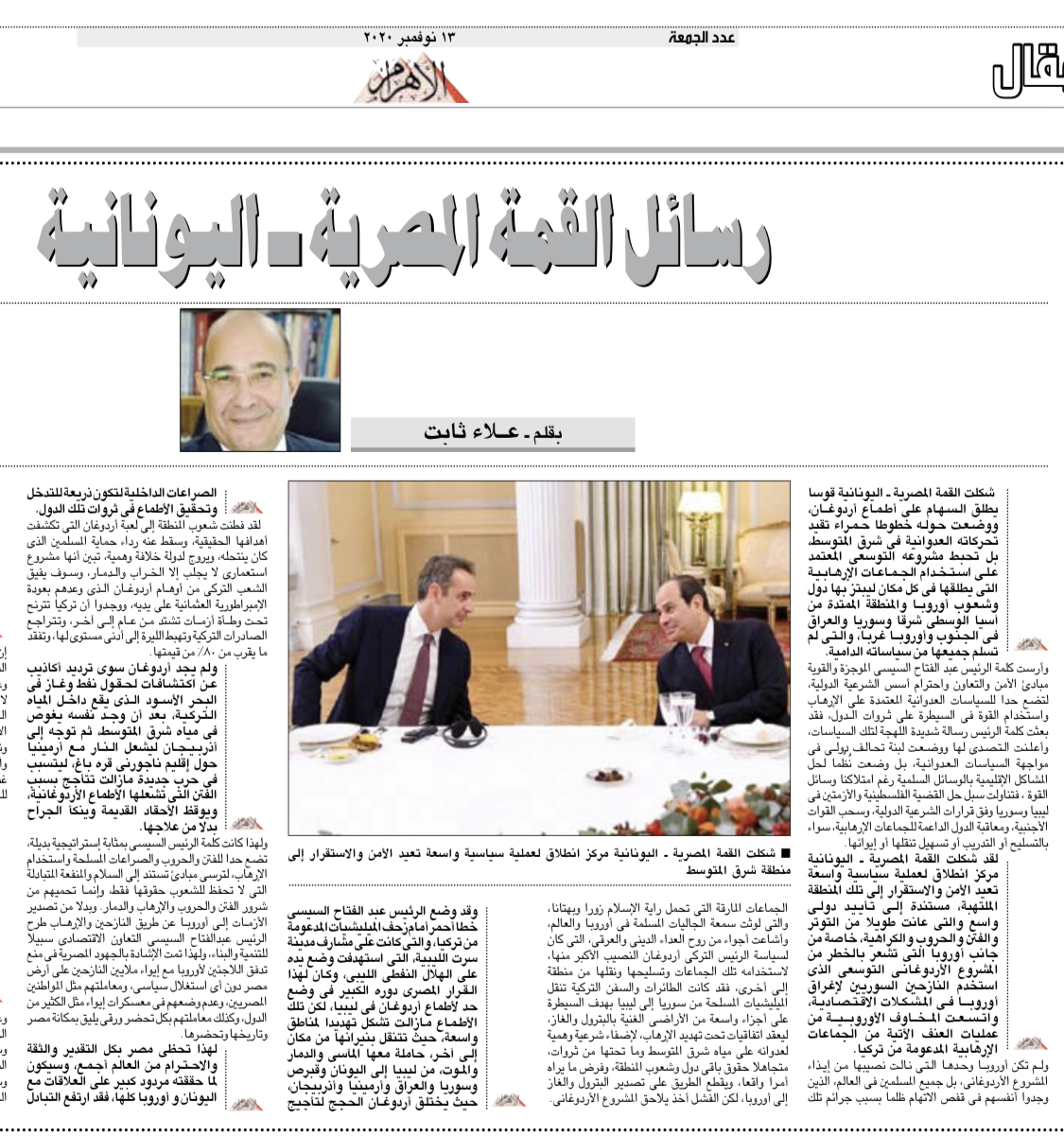 By Alaa Thabet, Editor-in-Chief of Al-Ahram
Alaa Thabet, editor-in-chief of the Egyptian newspaper Al-Ahram, in an article published by IBNA on the visit of the President of the Arab Republic of Egypt Abdel Fattah El-Sisi to Greece last week, analyzes the Greek-Egyptian relations, the Egyptian President's vision for the peaceful coexistence of the Mediterranean countries, but also his strong will to protect by any means the peace and security of both Egypt and the countries of the region, always with respect to International Law.
According to Alaa Thabet, "President Abdel Fattah El-Sisi's strong and comprehensive speech set out the principles of security, co-operation and respect for international law to end aggressive policies rooted in terrorism and the use of force to control of the wealth of states. In addition, he stressed the ways to resolve the Palestinian issue and the crisis in Libya and Syria, in accordance with international decisions, and the withdrawal of foreign forces and repercussions against countries that support terrorist groups, in any form.
The Greek-Egyptian Summit constituted a reference point for a broad political process to bring security and stability to this turbulent region, which has long suffered from tensions, strife, war and hatred; especially Europe, which feels threatened by Erdogan's expansionist plan to use displaced Syrians to flood Europe, cultivating fear and anxiety among the peoples of Europe because of these policies.
Europe is not alone against Erdogan, but rather stands next to all Muslims across the world, who have been unjustifiably accused of the crimes of those rogue groups that falsely carry the flag of Islam and harm the dignity of Muslim communities in Europe and around the world.
Turkish President Erdogan's religious and nationalist policies of exploiting, arming and transporting these groups from one region to another, with Turkish aircraft and ships from Syria to Libya to control pieces of land rich in oil and gas to serve his ambitions, has created an upheaval.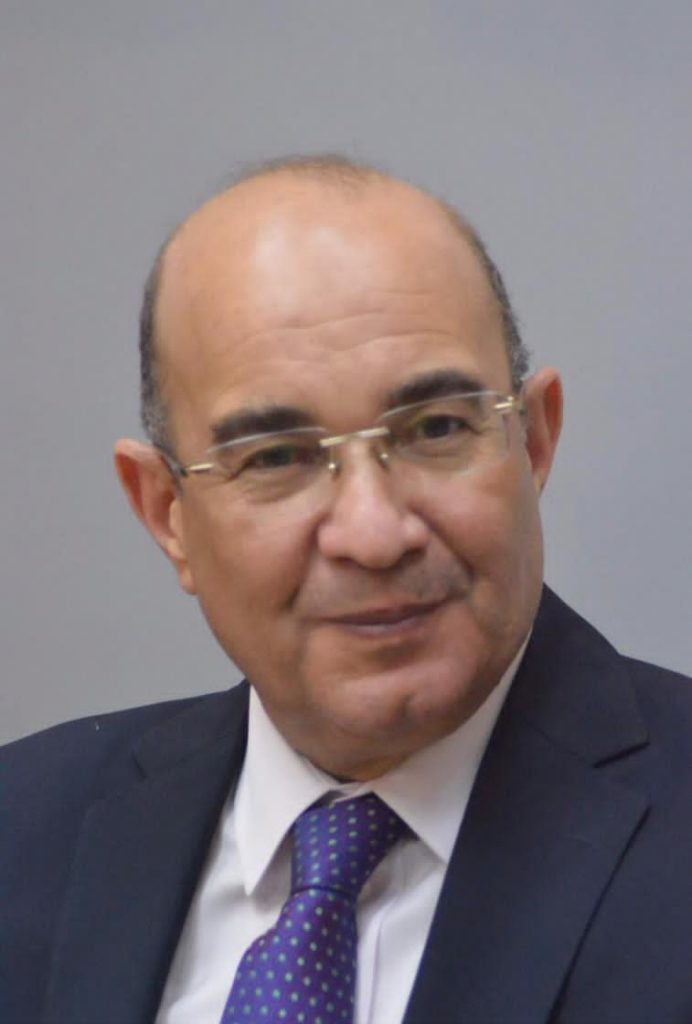 President Abdel Fattah El-Sisi has drawn a red line against the Turkish aspirations, the chaotic politics of Turkey and Erdogan who brings with him tragedy, destruction and death, from Libya to Greece, Cyprus, Syria and Iraq, Armenia and Azerbaijan, where he cites arguments to spark internal conflicts as an excuse for his intervention to achieve his ambitions, eyeing the wealth of these countries.
The people of the region have become aware of Erdogan's game, the real goals of whom were revealed. He is trying to promote an imaginary caliphate, which turned out to be a colonial plan that only engenders destruction. And the Turkish people will wake up to Erdogan's delusions, who were promised the return of the Ottoman Empire into their own hands and realized that Turkey is unfolding under the burden of crises; the Turkish exports are falling, the pound is falling to a lower level and losing almost 80% of its value.
Erdogan found nothing but repeating lies about oil and gas discoveries in the Black Sea, which is in Turkish waters, after he was found diving in the waters of the Eastern Mediterranean, then went to Azerbaijan to shoot Azerbaijan. around Nagorno-Karabakh, to provoke a new war that is still raging over the controversy sparked by Erdogan's ambitions that awaken old hatreds and deliver wounds instead of healing them.
That is why President Al-Sisi's speech embodied a firm strategy to end conflicts, wars, armed conflict and the elimination of terrorism. He emphasized the principles of peace and mutual benefit, which not only safeguard the rights of peoples but also protect them from the scourge of war, terrorism and destruction. President Abdel Fattah El-Sisi has proposed economic cooperation as a way of growth and prosperity, and for this reason Egyptian efforts have been praised for curbing the flow of refugees to Europe, while Egypt hosts millions of politically displaced people and treats them as Egyptian citizens.
The results of the new strategy proposed by President Abdel Fattah El-Sisi on relations between the countries of the region in the face of Erdogan's aggressive policy will soon become evident, and the Turkish people will suffer while Egypt achieves more progress, development and prosperity, along with appreciation, love and respect from everyone at regional and international level. /ibna
* The views expressed in this article are those of the author. IBNA does not censor anyone's opinions.