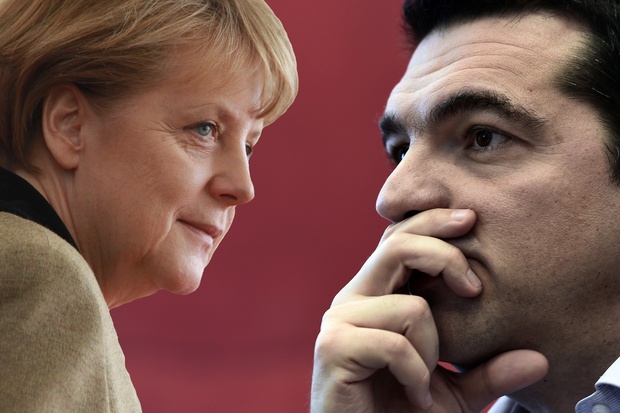 Athens, February 8, 2015/ Independent Balkan News Agency
By Nikos Kaliakoudas, Economist
All signs point towards a historic compromise! I risk this forecast, against the recent events that foreshadow a rupture of the Greek government with the eurozone. I think that the negotiation has just began and each of the two parties, is still in the pre-election period and it is natural to not want to steer far from their original positions.
The government with a fresh mandate, as a fact, cannot in such a short time retreat from its electoral promises and announcements. On the other hand, the lenders-partners with the first exploratory contacts want to have the same level of "negotiations" they were used to with the previous government, where the famous mails shaped the policies and measures they desired! Europe, however, since its foundation has been going forward with compromises and trade-offs. This is what will happen now as well! Especially now that politics and the economy both in Greece and in Europe appears uncharted, without the constants and the facts that existed previously. But it must be taken into consideration that, at this stage, Europe is moving with zero growth, deflation is sliding dangerously and southern European debt problem swells.
The scenery of rupture, appearing in various forms (cold handshakes, grimaces of distress, etc.), is just the preliminary stage of a major conflict, which is aimed at ensuring a better negotiating position for each of the conflicting parties.
We must not overlook, economic events and decisions taken lately that will play a significant role in Europe's evolution. The EUR 1.1 trillion new money at an interest rate of 0.05% for the provision of liquidity, that is expected to throw in the European markets the European central banker Draghi in March (July for Greece), the EUR 300 billion investment package Junker intends to act as "fuel" to restart European growth, the persistence of the French commissioner of Economy, Moskovisi, that the troika should be replaced by an institutional mechanism, closer to the European organs, are some of the most important elements of the new puzzle, which is emerging in Europe!
Greece cannot be absent from these events. The tough negotiation its seeks – and does well to do so – is aimed not at achieving its maximalist goals, but to reach a mutually beneficial agreement, which will be as close as possible to its own positions and aspirations. A compromise will most surely be reached! The question is whether this compromise will have historic proportions, so that our country can disengage from the vicious cycle of debt and get back on a path of growth and prosperity. We shall see… everything is judged by the result, especially in politics.