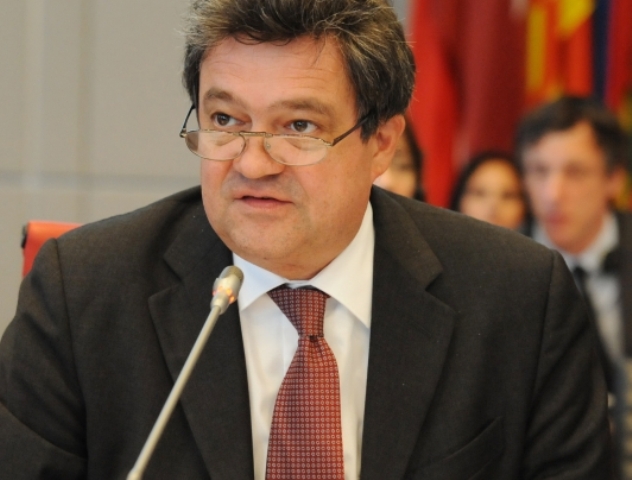 By Florian Raunig
OSCE ambassador in Albania
 
Albania, as many other countries in Europe, had a totalitarian government for much of the 20th century. That regime for decades denigrated the Albanian people and committed grave human rights violations.
Compared to other societies having suffered under dictatorship and totalitarianism, Albania appears to remain still at a rather preliminary level of dealing with its past. There has not been any systematic media reporting about the communist past or even much public discussion of it, which leaves the impression to the outside observer that the Albanian society rather has preferred to forget this "nightmare of half a century", in the words of Amik Kasoruho.
Among the understandable reasons might be that that too horrible might have been this past, too traumatic the experience, and too abrupt the change to the daily struggle of surviving in the newly gained freedom. Too dangerous might also be the risk that the wounds that have not healed, will bleed again once uncovered.
Although it is never easy to talk about a painful past, society needs to hear the stories of survivors and understand the extent of violations under the former regime. Opening a dialogue on the past is the only way to ensure Albania's democratic future. It is both a societal issue, and a deeply personal one, for all Albanians. Both state institutions and citizens need to take an active role in dealing with the past.
This is the reason why we began a special project to support a national dialogue about the human rights violations of Albania's former communist regime, funded by the German government. Media has a particular role to play in this process of dialogue and reconciliation. Today's seminar is an opportunity to reflect on that role, and to consider our capacity, individually and collectively, to come to terms with the past and to build a better future for Albania.
Much of the information that will finally become public due to the opening of the former secret service files, following the decision of the Albanian parliament, will be of a sensitive nature. I encourage you to talk about how such information can be handled in a way that will promote understanding and reconciliation, rather than further violations and discord. /ibna/